Quincy Compressor Air Compressor For Sale
Viewing Page 1 of 1
6 Results Found
STANDARD LISTINGS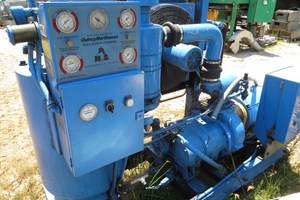 LPS Equipment & Acquisition Co.

731-986-4351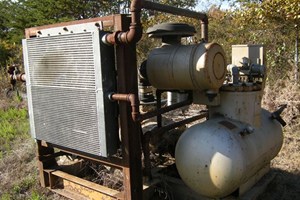 TWO (2)150 HP QUINCY ROTARY SCREW AIR COMPRESSORS MODEL # 740B S/N: 800170; AND MODEL # 650H S/N: 73861. Service center tested and ready to go.

MACHINERY INSTALLATION CO., INC. (M.I.C.I.)

336-269-2284 Ben Jones Machinery

800-241-8983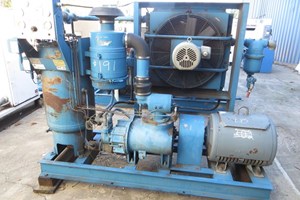 LPS Equipment & Acquisition Co.

731-986-4351 QUINCY QSI-490 100 HP Rotary Screw Compressor."QSI" Series "Rotary Screw" type Air Compressor with oversized rotors, low 1,800 RPM, and standard on-board controller for continuous plant operation; 500 CFM @ 110 PSIG (7.6 BAR). -- Equipped with: Air-Cooled Cooler; triplex discharge end bearings, full-flow fluid pump, axial flow inlet housing, warning & shutdown annunciator, full-voltage magnetic starter, mounted & wired, flexible dropout coupling with OSHA guard. -- Complete with: Heavy Duty structural steel base, 2-stage air/fluid separation, full-flow, 12-micron fluid filter, Heavy Duty intake filter. -- Auto dual-control with modulation, percent capacity gauge, after-cooler with pre-piped moisture separator & trap, package discharge check valve. -- New air-end in 2007 & new motor in 2014. -- (4,000) Total operating hours on new air-end.

Jim Reedy

800-374-5009 ext:455 50Hp 3 phase with after cooler. Price reduced!! Motivated seller! Call 419.895.1183 for more info.

Showcase Equipment

260-250-4645