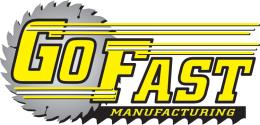 Go Fast Mfg LLC
800-854-7439
Go Fast saws are the forest industries best low profile thin kerf resaws for pallet and grade lumber, de-dusters, chop saws and custom machinery. Known for low cost, quality built machines that last and produce a profit since the 1990's. Now UNDER NEW OWNERSHIP! Our entire line of quality machines are once again available as well as parts, most of which are in-stock!
Conveyor General
Viewing Page 1 of 1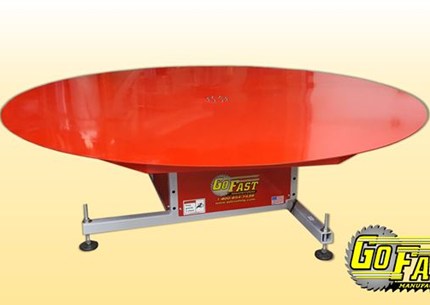 Round tables are a simple solution for sorting your sawn boards, lumber, and cants. These heavy duty turntables collect your sawn material for stacking. Just place these at the outfeed of your saw line and let the table collect your material. The slow rotation of the large table will allow your material to collect neatly and evenly. Great for any size operation.
Go Fast Mfg Material Handling Equipment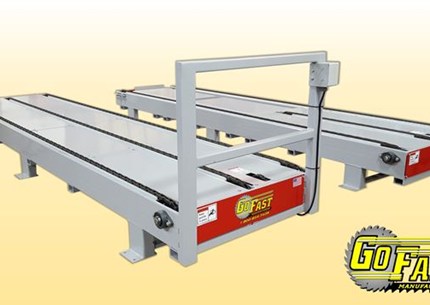 Go Fast Manufacturing designs and fabricates a variety of material handling equipment. Tell us what you want and we will build it. Round tables, belt conveyors, chain conveyors, rollers decks, and more! Heavy-Duty or Light-Duty equipment, Go Fast can do it all.