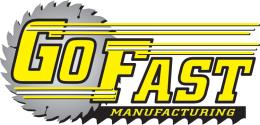 Go Fast Mfg LLC
800-854-7439
Go Fast saws are the forest industries best low profile thin kerf resaws for pallet and grade lumber, de-dusters, chop saws and custom machinery. Known for low cost, quality built machines that last and produce a profit since the 1990's. Now UNDER NEW OWNERSHIP! Our entire line of quality machines are once again available as well as parts, most of which are in-stock!
Notcher
Viewing Page 1 of 1
Go Fast Mfg NXL-M Single Head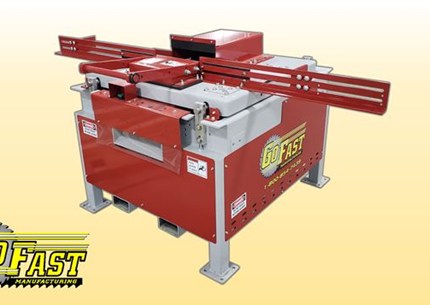 The NXL-M notcher from Go Fast Manufacturing is raising the standard for manual operated, single head notchers. Because it was designed with SAFETY, PRODUCTION, and PRICE in mind, this low cost solution is the perfect fit for many pallet operations. The large 6" thick capacity allows for up to 540 notched stringers per hour! The NXL-M features a safety pop-up gate that ensures the sliding table cannot be moved until the operator presses a push button to initiate the cycle. Another great benefit of purchasing the NXL-M is that it can be upgraded to become a semi-automatic notching machine, considerably increasing your production in the future.
Go Fast Mfg NEW! TWIN NXL Double Head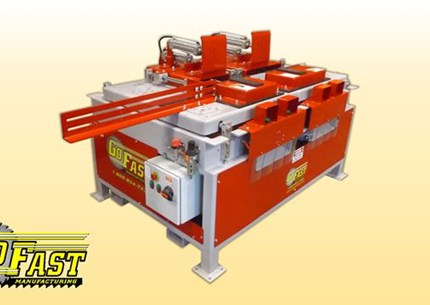 Go Fast Manufacturing is excited to announce the release of the newest addition to their impressive line of pallet notchers. The new "Twin NXL" notcher is the Go Fast machine designed to focus on the middle tier of today's pallet makers and specialty sawmills. The "Twin NXL" is a heavy-duty double head pneumatic manual notcher designed to fill the gap between today's entry-level single head pneumatic notchers and high-end, high-production, and expensive, auto-feed double head notchers.
Go Fast Mfg NXL Single Head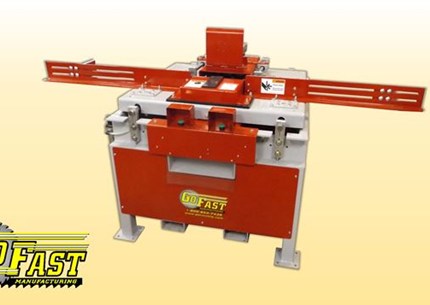 The Go Fast NXL Single Head Notcher is a compact, heavy duty, and safe machine for your notching needs. Notch new or recycled material or even 6" wide cants. Need a notcher that was actually built for recycled material? With a 3/8" thick steel framing and a 3/8" thick steel table top, the NXL Notcher will hold-up against the toughest of jobs!
Go Fast Mfg 2NX - Double Head Notcher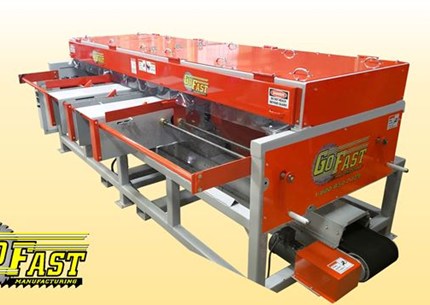 The Go Fast 2NX Double Head Notcher is a simple and heavy duty notching machine. Quickly notch boards, recycled material, entire cants, and even un-notched pallets with the cogged chain infeed system. This notcher comes standard with variable infeed speed that is adjustable from 0-36 FPM with the turn of a knob.