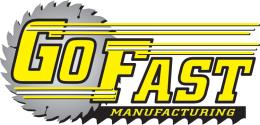 Go Fast Mfg LLC
800-854-7439
Go Fast saws are the forest industries best low profile thin kerf resaws for pallet and grade lumber, de-dusters, chop saws and custom machinery. Known for low cost, quality built machines that last and produce a profit since the 1990's. Now UNDER NEW OWNERSHIP! Our entire line of quality machines are once again available as well as parts, most of which are in-stock!
Trim Saw
Viewing Page 1 of 1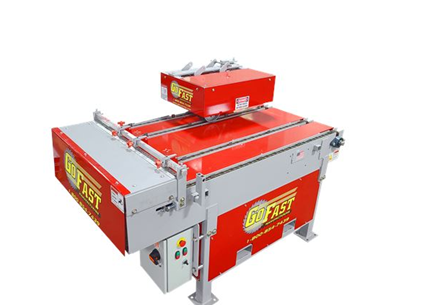 The Go Fast TS10 Trim Saw is a heavy duty and compact machine, perfect for trimming boards or cants to size. The easy to use moveable length stops are quick to adjust and allow for multiple, simultaneous board sizes. The easy stop system makes it simple for the operator to cut boards to length. The operator can safely cut boards without ever having to stand on the blade side of the machine or have their hands near rotating shafts and sprockets. Sturdy is the one thing Go Fast had in mind when making the TS10 Trimmers. Weighing approximately 1,600 lbs with 3 X 3 tubular framing, you can bet that these saws will be around for the long run!
Go Fast Mfg MET-20 Multi-Head Trim Saw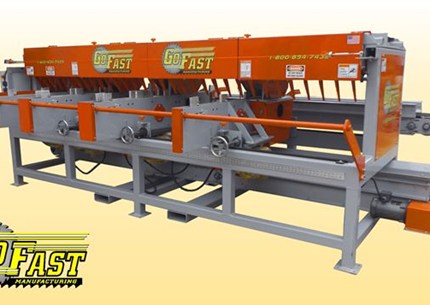 The Go Fast MET-20 is a high production, multi-head trim saw designed to boost your production into the fast lane! Available with up to (8) 20" circle saw blades with 5HP blade motors.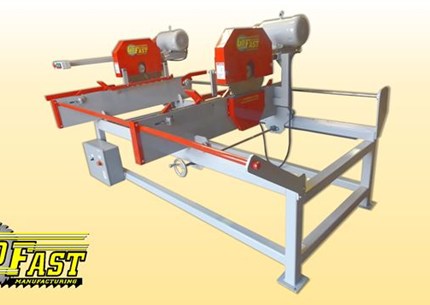 The Go Fast Double-End Trim Saw is a fast action, adjustable head system that can process up to 4-1/2" tall material. This machines sturdy construction, quick cycle time, and simplicity will add to any operation. Our standard DET-20 is perfect for cutting boards and lumber. Cutting something bigger? Ask about our cant package. With a 10HP blade motor upgrade and the addition of HD chain coggs, these trimmers are the perfect saw for any job.