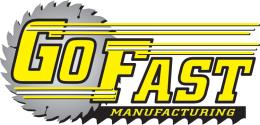 Go Fast Mfg LLC
800-854-7439
Go Fast saws are the forest industries best low profile thin kerf resaws for pallet and grade lumber, de-dusters, chop saws and custom machinery. Known for low cost, quality built machines that last and produce a profit since the 1990's. Now UNDER NEW OWNERSHIP! Our entire line of quality machines are once again available as well as parts, most of which are in-stock!
Pallet Stacker
Viewing Page 1 of 1
Go Fast Mfg Model-H Pallet Stacker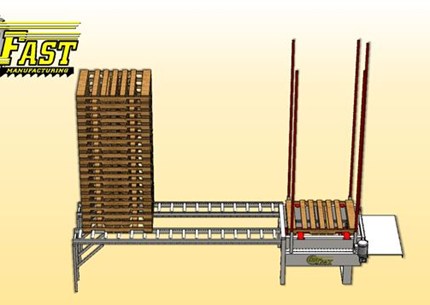 Make perfect stacks of pallets ready to ship. The Go Fast Pallet Stacker is accurate and easy to operate. A simple chain infeed system allows the operator quickly insert the pallets with minimal effort. The air powered lift station ensures that your pallets lift smoothly and stack straight.The Model H pallet stacker features air and electric operation in a fixed design. These machines offer a smaller footprint than many other available pallet stackers. They are available with single or multiple pallet stacking bays.