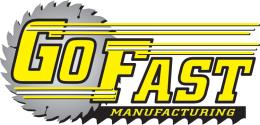 Go Fast Mfg LLC
800-854-7439
Go Fast saws are the forest industries best low profile thin kerf resaws for pallet and grade lumber, de-dusters, chop saws and custom machinery. Known for low cost, quality built machines that last and produce a profit since the 1990's. Now UNDER NEW OWNERSHIP! Our entire line of quality machines are once again available as well as parts, most of which are in-stock!
Firewood Processor
Viewing Page 1 of 1
Go Fast Mfg FWT-20 Slab and Firewood Trim Saw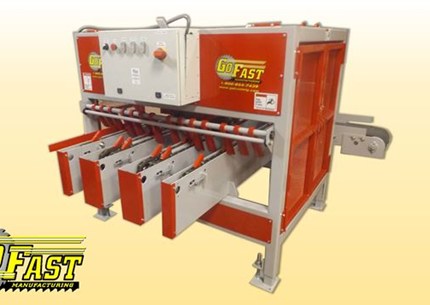 Turn your waste slabs into cash! The Go Fast Slab Trim Saw is designed to trim pallet cut stock slabs into firewood. A compact, safe, and fast way to get money back out of your waste! This saw can quickly cut each slab into 3 or more pieces of firewood. Similar to our multi-head trim saws, these saws have the capacity to cut 45 slab pieces or 135 firewood pieces per minute.