Mat Equipment For Sale
Viewing Page 1 of 1
3 Results Found
PREMIUM LISTINGS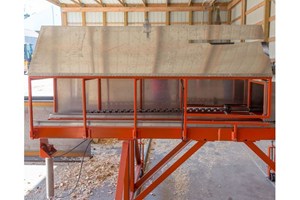 Our complete package includes: one plug-in ready FastMat Drill, staging table, floor parts, a 4ft bit and a 3-1/2in counter-sink. Drill and Assemble 60 plus mats per day (8/hr shift) with only one (1) person! NO SPACERS needed. Simply drill straight through all timbers with continuous holes. Bolts are easily pushed in by hand. Adjust from 48" wide to 60" wide mats with a simple, three (3) minute bit change. Adjust for mat thickness from a 6" to an 18" timber in less than five (5) minutes. No need to size individual timbers – unlike our competitors. Most other manufacturers' drill units require sized timbers. This is not required for the FastMat Drill. THEREFORE, MORE TIMBER PER LOG, LESS SIDE BOARDS AND LESS WASTE. Call (270) 619-0640 today for more information!

Fast Mat, Inc.

270-619-0640

STANDARD LISTINGS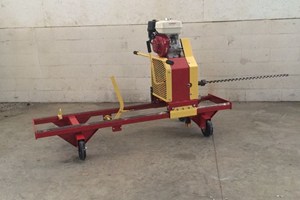 Remote Gas Honda Power—No Electric Needed Coupler, Counterbore, and drill not [email protected] this price additional $1,250.00 for a ready to drill machine - Call Jeff for more info at 574-370-5050

Jeff Miller Inc.

574-370-5050 LPS Equipment & Acquisition Co.

731-986-4351