Hammer Mills For Sale
Viewing Page 1 of 1
3 Results Found
STANDARD LISTINGS For sale, one (1) CS Bell number 20 "Modern" hammer mill. Great for engine enthusiasts looking for something to drive with their antique engine. Expertly cleaned and painted. A great piece selling for $2,400.00. You can pick up the hammer mill in North Wilkesboro, NC or we can arrange for its shipment. If you're interested please call Brian Hege at 336-927-4663.

Meadows Mills, Inc.

336-927-4663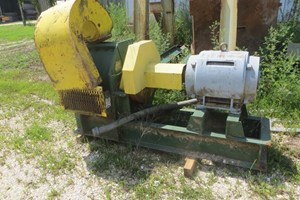 Schutte Hammer Mill Horizontal Infeed HZF40 w/100HP Electric Motor and Attached Blower

LPS Equipment & Acquisition Co.

731-986-4351