Cranes For Sale
Viewing Page 1 of 1
11 Results Found
STANDARD LISTINGS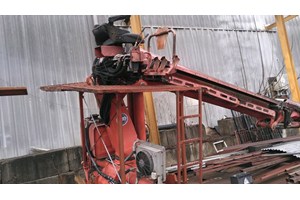 MLS Number 11209097 2000 Fassi F380SE.24 Crane 80' extension Complete unit with pumps Set up for remote control Loaded on your trailer or bolted down on your truck body. Grove Telescopic Boom Crane - model TMS 870, 70-ton capacity, 110' boom, 56 Jig. Includes 18000lbs counter weight. approximately 12,000hrs, 135 miles.

Ben Jones Machinery

706-324-2604 1970 Grove RT 58 Crane with 40000 lb lift cap, Detroit Diesel engine, 60' boom, all terrain crane.

Sawmill Exchange

713-729-6455

Grove TMSA250A Truck Crane Mdl 2504 S/N 36186 80' Boom Carrier Model 6425G S/N 1514001 With Box of Slings & Shackles

LPS Equipment & Acquisition Co.

731-986-4351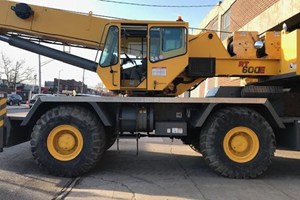 2008 Grove RT600E Crane 60 ton 8630 hours Twin winches Jib 70% rubber 2010 with 10108 hours also available LPS Equipment & Acquisition Co.

731-986-4351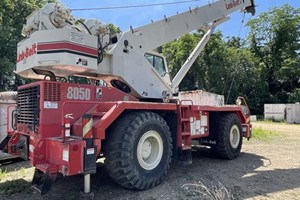 2007 Link-Belt RTC8050 13,700 Hours 50 Ton One Owner Certification expired 2/21 Auxiliary Winch Block & Ball Greer LMI & A2B Excellent Condition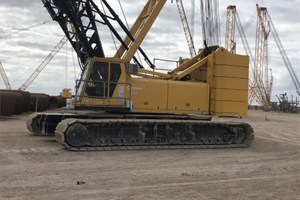 2007 Manitowoc 999 (275 Ton) Crawler Crane 270 Boom Lenght 220 Ton Sheave Block 15 Ton Ball 7000 Watt Gernerator 3rd Drum Total Frame Time 11,859 (Engine Rebuilt at 5187) Dealer Maintained

Carolina Used Machinery

828-773-2204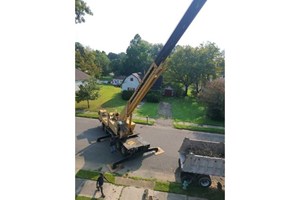 1974 P&H Mobile Crane Harness finger Highway ready 130' reach, 30' stowaway Dual winches Main Tranny and Aux tranny New clutches for both 4 new steering tires 6 speed Detroit Crane smart weigh scales All factory service manuals included Road and work ready ZERO SALES TAX FOR OUT OF STATE SALES! ZERO DEALERSHIP FEES! NO NONSENSE! ULTRA LOW RATE IN HOUSE FINANCING FOR BUSINESSES AND INDIVIDUALS! Enclosed Cab, Heater, Cummins 4B 4 Cylinder 80 hp 3.9L Diesel Engine, 21.75 ft Minimum Boom Length, 35.75 ft Max Boom Length, Hook Block Shipping not included! call for pricing! MLS Number 9668971 2009 Terex RT665 Hydraulic Crane 6003 Hours 65 Ton SN 16708 Terex 60 Ton Main Load Block & Hook (1204 LBS.) Johnson 12 Ton Overhaul Ball & Hook (400 LBS) Tires 50% Annual Inspection Report From 3/28/18 Available Repairs From 3/28/18 Inspection Report Have Been Completed