Newman Machine Company Inc.
336-273-8261
Over a century ago, in 1907, George F. Newman, the co-founder and first president of Newman Machine Company, had a far-sighted vision of the importance of machines in the lumber, millwork, and furniture industries. This vision led him to organize the company which today stands as a leader among manufacturers of woodworking machinery. We pride ourselves on 180 years of building cutting edge machinery for the wood and lumber industries. We cannot wait to help you with your projects!
Planer
Viewing Page 1 of 1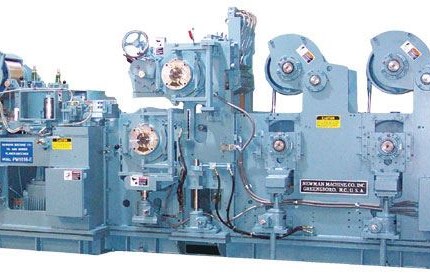 An electrically driven planer with computer controlled roll speed synchronization, cutterhead positioning, optimized speed control and touch screen operator interface, the PM-1600 comes standard with Quick Change Head (QCH) modular assembly, allowing for a variety of tooling. It is capable of feed speeds up to 3,000 fpm. The PM-1600 is available with an inboard or outboard profiler, an additional mid-roll to make it an eight-roll machine and a high quality finish module to make it a six-head model. The heavy-duty four-sided planer matcher with 16" diameter steel feed rolls, is built to last in a demanding environment, without sacrificing production or quality. Newman Whitney has led the industry with innovations such as the Newman Helical Carbide Cutterheads, quick-change cutterheads, computer diagnostics, electric and/or pneumatic feed works and fabricated steel frames.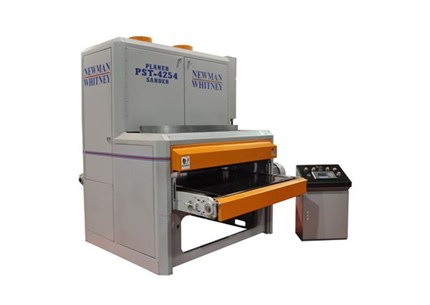 The Newman PST4000 Series Widebelt Planer / Sander has been designed to provide increased production volume and increased width requirements in heavy workload environments. Solid steel plate weldments and modular design are trademarks of Newman quality woodworking machinery. The PST4000 Series has been designed and built in America for the American market. Designed to be the heaviest in the industry, the PST4000 Series will provide tight tolerance work and high quality surface finish for all of your tough abrasive finishing requirements.