Newman Machine Company Inc.
336-273-8261
Over a century ago, in 1907, George F. Newman, the co-founder and first president of Newman Machine Company, had a far-sighted vision of the importance of machines in the lumber, millwork, and furniture industries. This vision led him to organize the company which today stands as a leader among manufacturers of woodworking machinery. We pride ourselves on 180 years of building cutting edge machinery for the wood and lumber industries. We cannot wait to help you with your projects!
Shavings Mill
Viewing Page 1 of 1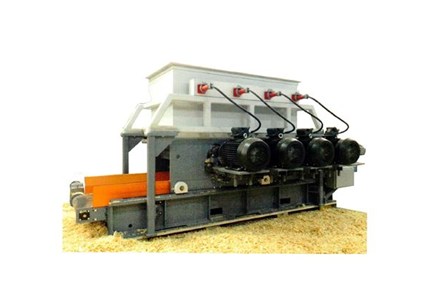 The Newman SLB-3004 Log Shavings Machine is designed to produce quality shavings from logs and timbers. Logs are loaded into a stationary hopper and shaved by four 10-1/4? diameter cutterheads. Shavings are produced in both directions as the cutterhead carriage travels beneath the log hopper. Shaving thickness and length can be easily adjusted. The SLB-3004 utilizes an innovative Pitman Arm Drive System. The cutterhead carriage rolls on extra heavy duty standard off-the-shelf V-roller bearing units (3 per side).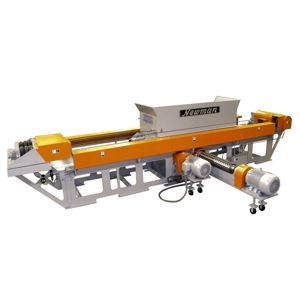 The Newman LS-1044 Whole Log Shavings Machine produces high quality shavings from whole logs suitable for agricultural bedding. Heavy duty construction provides for high levels of productivity, durability and smooth operation.