Battle Wagon Trailers
614-832-6656
Manufacturing the strongest most versatile log trailers. Every trailer we build offers flexibility to haul logs, PLUS lumber, cross ties and with our Beaver Tail Drop Deck models even equipment!
Trailer-Log
Viewing Page 1 of 1
Battle Wagon Trailers BATTLE WAGON STRAIGHT FRAME 5755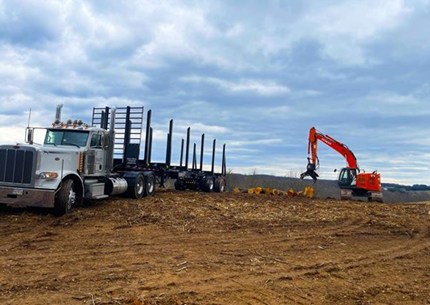 42´ STRAIGHT FRAME TRAILER. 5X7 BOLSTERS AND 5X5 STAKES WITH A MAX HEIGHT OF 90 INCHES ABOVE THE DECK. SPREAD AXLE OR CLOSED TANDEM AND WITH OR WITHOUT LIFT AXLE. A TRUE WORKHORSE BUILT WITH THE STRENGHTH, LONGEVITY AND DEPENDABILITY THAT ONLY BATTLE WAGON OFFERS. MANY OPTIONS AVAILABLE BUILT TO YOUR SPECIFIC SPECS.