Built-Rite Mfg. Corp.
800-757-2520
802-228-7293

With our many years of experience in the firewood business we have been able to use customer suggestion and lessons learned over time to fine tune what we believe to be the best, most efficient and most durable firewood processors, wood splitters, conveyors, and rim crushers on the market.
Built-Rite Firewood Splitter For Sale
Viewing Page 1 of 1
1 Results Found
STANDARD LISTINGS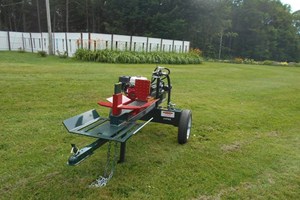 Model 8HPWS 8 H.P.Honda 24 tons 8.9 sec cycle time Separator Grate log lift, 4 and 6way wedges optional

Built-Rite Mfg. Corp.

802-228-7293