Brush Cutter and Land Clearing For Sale
Viewing Page 1 of 1
10 Results Found
PREMIUM LISTINGS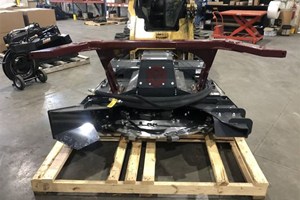 2020 Virnig TDM60 Mulcher, New 2020 Virnig V70 Disc Mulcher Model TDM60, Take A Look At This Disc Mulcher, Very Impressive! Call for More Info

STANDARD LISTINGS MLS Number 9978401 2012 Barko 930 Mulcher 3400 Hours Cummins 300HP Engine FAE Mulching Head 28L Tires at 60% Well Maintained. Runs good. No leaks.

Carolina Used Machinery

828-773-2204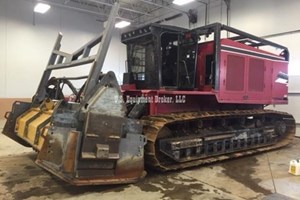 2011 Bron 700 Mulcher, Tyalta Mulching Head, Currently Has 2640 Hours, Cat C18 700HP Engine, Berco Undercarriage D7 with 36" Single Grouser Pads. Engine and Hydraulic Heater for Cold Weather Starting, Backup Camera and 2 Internal Cameras, Touch 1 Digital Display, Fire Suppression System, And On Board Air Compressor. Unit has been completely serviced and is ready to go to work. Please Call for more info 2006 Caterpillar 320CL Tracked Excavator w/Shinn Cutter, 7900 Hours, Full Cab, New Cutters, Ready To Work. Call for More Info. 2012 FECON FTX600 Mulcher W/BH300 Head with FGT Drum, 2730 Hours, 50,000 Pound Winch. Please Call For More Info and Price. 2009 Gyro Trac GT25XPSTEEL TRACK UNIT, Less Then 200 Hours, Cummins 260 HP, Hydraulic Push Bar15,000 lbs Winch 2011 Versatrac V350 Track Forestry Mulching Machine, 2800 Hours, Deni Cemaf DAF-250 Cutter Head, New Undercarriage Including Sprockets, Rollers and Chains, Head Bearings Replaced at 2500 Hours, Head Just Balanced, New Turbo, New Radiator and Oil Cooler, Engine Just Checked out by Cummins and all good, Pressures just checked out by VERMEER and all good.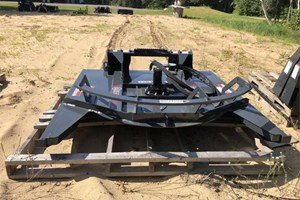 New 2020 Virnig BBV72 Open Front Deck Rotary Cutter, 16-25 GPM Flow, Three Blade System, Cut and Remove Trees Up To 3" (6" Model Available). This is a Heavy Duty Built Cutter. Works Great on Grass and Brush. Fits any Universal Skid Loader Mount.