Smith Machine Worx
205-601-0044
205-620-4455

Our parent company, Smith Companies, has built and operated sawmill, panel processing, plywood mill, solid wood packaging, and metal fabrication plants of its own across the USA since 1998. During that time, the mechanical expertise we have developed has created a new and separate business opportunity, Smith Machine Works. Call us and let us show you how we can make your business more efficient, productive, and profitable. Smith Machines Work!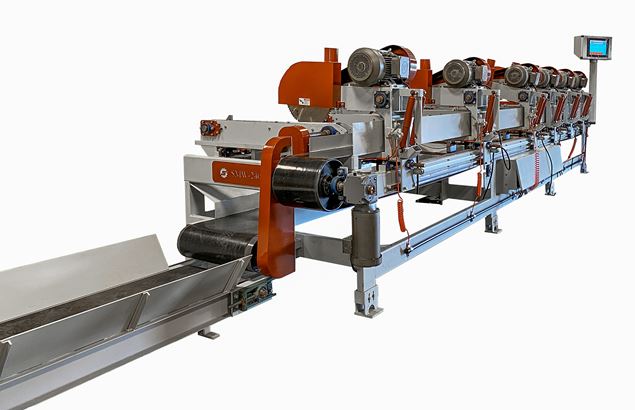 Make changeovers in UNDER 5 MINUTES with SMW's new SMW-192 or SMW-240 multihead trim saw! Standard 5 or 6 head multi-head trim saw featuring an optional digital readout screen. The digital readout is a digital screen SMW mounts to the back of the saw to assist with head positioning. As the operator moves each head, while making a changeover, the digital readout will display the exact measurement the head is at. This cuts changeover times from 20-30 mins down to under 5 minutes. Save time, increase volume, and profitability!
 About Smith Machine Worx
Smith Machine Worx brings over 25 years of experience to your floor. American ingenuity and hard work combined with trust and honest service makes us your best bet to operate efficiently. Specializing in automation consulting and process machinery company.  Using their success in the wood products industry as a part of the Smith Family Companies, Smith Machine Worx is taking their expertise in machine systems and equipment to companies in need of system improvements.
Call us at 205-528-8644 or visit our website at www.smithmachineworx.com today to find out how our SMW-192 or SMW-240 Multihead Trimsaw can speed up your production!
---