Wood-Mizer Introduces CookieMizer Clamping Jig for Portable Sawmills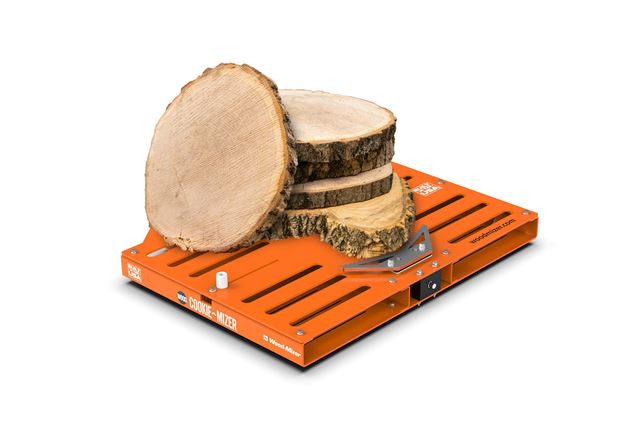 Wood-Mizer introduces the CookieMizer Clamping Jig for safely and efficiently sawing wood cookies with a portable sawmill. Built in the USA, the patent pending CookieMizer is the first sawmill attachment of its kind and joins the Wood-Mizer range of other popular sawmill attachments which make it possible to produce wood shingles, siding, posts, beams, and more.
Starting at $495 USD, the CookieMizer attaches directly to a sawmill bed and uses one adjustable and one fixed clamp to secure round logs in an upright position up to 20" in diameter at the base. Once the log is secured, the sawmill head travels as normal with the blade sawing through the log creating wood cookies with each pass at the desired height. The unique clamping system of the CookieMizer allows for final cuts within 1-1/2" of the base in order to produce the most cookies possible out of each log.
The CookieMizer eliminates the need to inefficiently make a temporary sawmill jig each time there is a need to create wood cookies on a sawmill. With wood cookies increasing in popularity for decoration, small tabletops, and more, the CookieMizer is a simple and profitable way to increase the value of short logs by turning them into marketable products. In addition to being compatible with Wood-Mizer brand sawmills, multiple mount options are available for various sawmill makes and models.
CookieMizer Clamping Jig Features
Starting at $495 USD
One adjustable and one fixed clamp
20" max log diameter
Multiple mount options available for various sawmill makes and models
Built in the USA
"Wood-Mizer is dedicated to providing the best-in-class products for sawmillers and woodworkers throughout the world," said John Smith, Wood-Mizer CEO. "With the increased demand for wood cookies in the industry, the CookieMizer makes sawing cookies safe and efficient for portable sawmill owners looking to increase value from their short logs."
The CookieMizer ships on a single pallet and requires minimal assembly and set-up time. The CookieMizer Clamping Jig is now available to order in North America. For more information, visit www.woodmizer.com or contact your local Wood-Mizer representative.
About Wood-Mizer
Since 1982, Wood-Mizer has earned the reputation as a world-leading wood processing equipment manufacturer with a strong legacy from its innovative sawmilling products. From forest to final form, Wood-Mizer offers an extensive line of equipment including narrowband portable and industrial sawmills, wideband sawmilling equipment, band resaws, board edgers, wood kilns, woodworking equipment, firewood processing equipment, pallet recycling equipment, material handling equipment, sawmill blades, and blade maintenance equipment for woodworking and forestry hobbyists and professionals all over the world. Visit woodmizer.com for more information.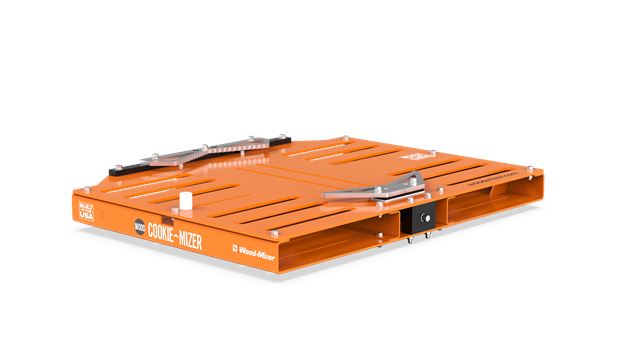 CookieMizer Flat

Wood-Mizer Products, Inc.
800-553-0182
800-553-0182

Since 1982, Wood-Mizer has become the world's largest manufacturer of portable band sawmills with tens of thousands of bandmills sold. Today, Wood-Mizer offers portable & industrial sawmills, resaws, edgers, kilns, log splitters, bandsaw blades and blade maintenance equipment for woodworking hobbyists and forestry professionals all over the world.