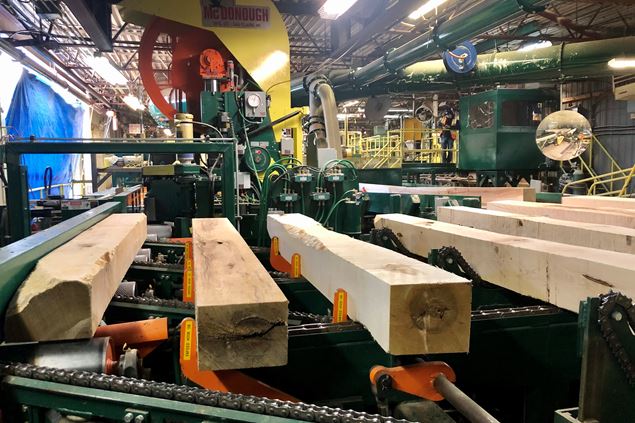 In the late 1890s, Frank McDonough invented the Travelling Bed Feed, now known as the Linebar Resaw, that revolutionized the sawmill industry. More than 120 years later, McDonough is once again re-imagining what the Resaw can be.
Available as a new installation or as an upgrade to any existing resaw, the McDonough AutoMAXX resaw system combines physical controls with a visual operator interface, high-quality digital imaging and vision optimization to maximize yield of grade and throughput. Using vision optimization to suggest the best face to the operator, the AutoMAXX AI framework will build a database of decision making processes based on operator decisions that will decrease dependency on the operator and allow the machine to run in "auto-mode" without pause, in turn improving operator decisions and reducing responsibility on the operator for productivity.
Allowing the operator to see four faces simultaneously, and identifying white spots, blond knots, low contrast color variation, etc., system overrides will be rare. As the AI framework processes and store information over time, the AutoMAXX will begin to utilize max available grade estimates to influence cutting solutions several cuts ahead.
Providing a significant increase in grade/value recovery, as well as reducing operator responsibility, error, injury and fatigue, the AutoMAXX optimizer provides estimated 'max grade', SM and value of each face with high accuracy.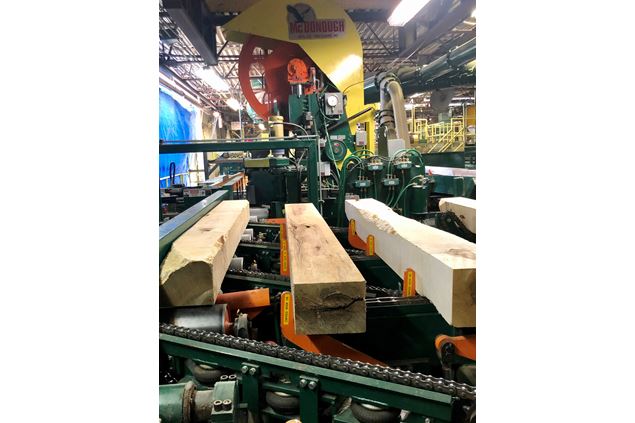 McDonough Manufacturing Co.
715-834-7755

The most recognized provider of sawmill machinery solutions that increase the efficiencies of our customer's operations.