Cleereman Industries Unveils Optimized Edger at Richmond EXPO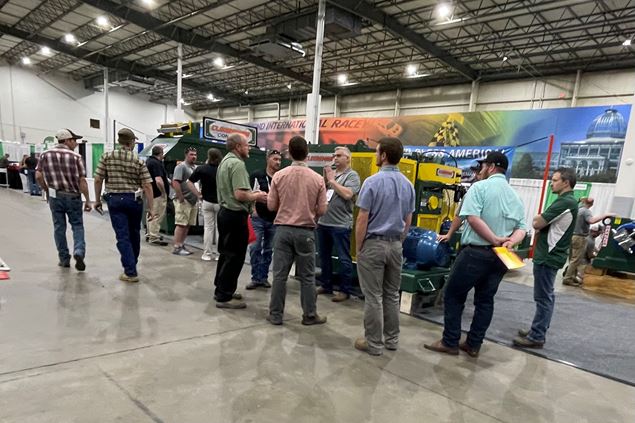 Richmond, VA - May 21, 2021 - Cleereman Industries introduced the latest addition to a now complete line-up of primary breakdown machinery. Building upon a long-term reputation for superior customer service and long-lasting machinery that includes all types of material handling, debarkers, carriages, trimsaws and the revolutionary LumberPro, Cleereman Industries is approaching optimized edging the same way. Company vice president, Paul Cleereman stated recently that with the successful addition of Cleereman Controls, a division of Cleereman Industries that provides setworks, scanning, optimization and flow control systems, adding a line of optimized edgers was the next logical step.
The new Cleereman edger line was produced following an extensive review of all major edgers currently available to locate fail-points and recurring maintenance issues with the goal of building the most efficient, durable and affordable optimized edger available today.
Poly belt drive system to eliminate chains and sprockets, huge 3 15/16" mandrels, full 1" thick main frames, revolutionary preliminary placement infeed table design, ductile saw collars, 8" chromed, knurled driven rolls, remote greasing and standalone oils system are just a few examples of how that is accomplished. The new line of Cleereman Optimized edgers utilizes Joe Scan heads and is available in many standard configurations including; optimized and non-optimized, 2 or 3 saw, 4" & 6" depth of cut, 42"-54" wide options and even combination gang models. In addition, every Cleereman edger comes with Cleereman Controls so you never deal with multiple vendors, providing a single point of contact for any unforeseen challenges for the life of your machine.
For complete details contact:
Cleereman Industries
715-674-2700
www.cleereman.com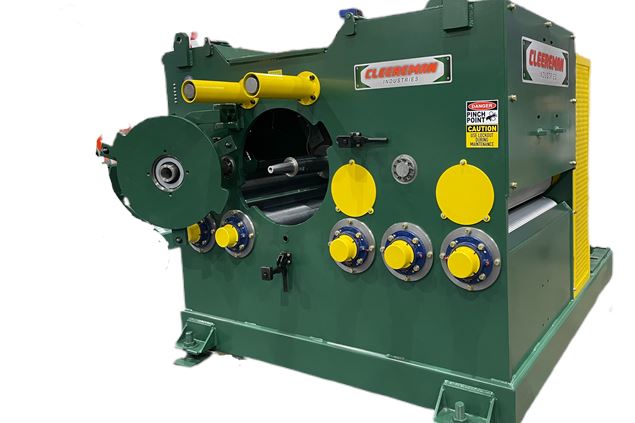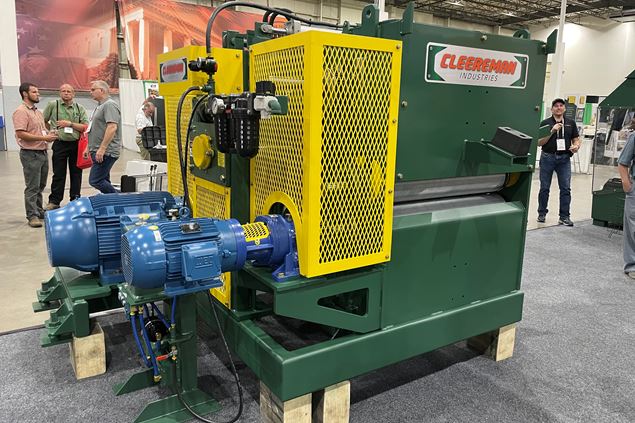 Cleereman Industries
715-674-2700

Cleereman Sales, Inc. has been building the highest quality sawmill machinery for more than 66 years. We specialize in carriages - Linear Positioning, Set Shaft & Tilt carriages. At Cleereman, we have a carriage to fit nearly every size sawmill operation.