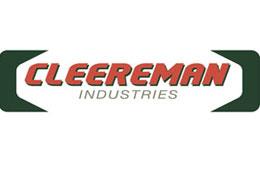 Cleereman Industries
715-674-2700
Cleereman Industries offers a wide range of sawmill equipment from Carriages to Track Frames to Trim & Grading Lines and everything in between. We are proud to be a leader in innovative and cutting edge sawmill equipment.
Cleereman Industries Edgers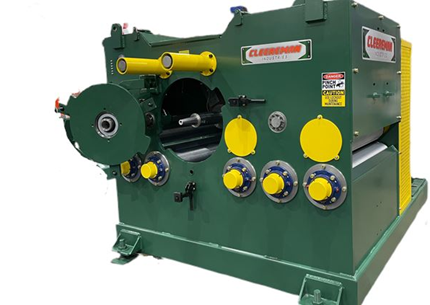 Cleereman Industries introduces the latest addition to a now complete line-up of primary breakdown machinery. Building upon a long-term reputation for superior customer service and long-lasting machinery that includes all types of material handling, debarkers, carriages, trimsaws and the revolutionary LumberPro, Cleereman Industries is approaching optimized edging the same way. Company president, Paul Cleereman stated recently that with the successful addition of Cleereman Controls, a division of Cleereman Industries that provides setworks, scanning, optimization and flow control systems, adding a line of optimized edgers was the next logical step. The new Cleereman edger line was produced following an extensive review of all major edgers currently available to locate fail-points and recurring maintenance issues with the goal of building the most efficient and durable optimized edger available today.
Cleereman Industries Edger Feed System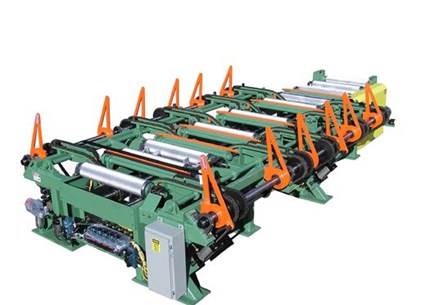 The Cleereman Edger Feed System is designed to meet your requirements for layout, production, and maintenance.
Cleereman Industries Feed Rollers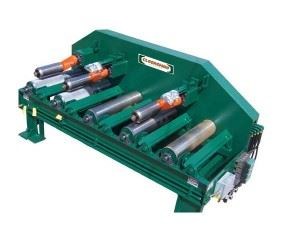 In today's tight economy, every board inch counts. Whether you're looking for a runaround, infeed or outfeed table, Cleereman has the experience and capability to ensure a smooth flowing and low maintenance operation. The wide variety of options in infeed, outfeed, runarounds ensure that you'll receive a rugged, uncompromising system.
Cleereman Industries Setworks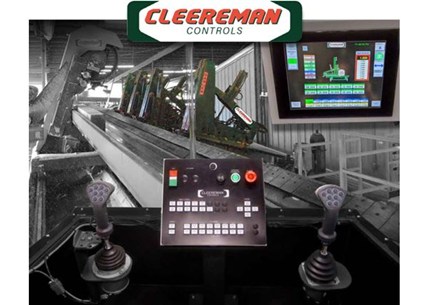 The MOST TRUSTED Name in Carriages, is the Newest Name in Sawmill Controls and Optimization! In 2018 Cleereman Industries recognized the need to close the loop on future product development. After decades of teaming up with some of the leading controls companies in the industry the decision was made to bring that expertise inhouse and start their own controls company. One that will complement their current product lines, future product lines and continue to produce the Cleereman Industries standard of excellence. Since 1955 Cleereman has been building simple and efficient carriages to satisfy the needs of the sawmill industry. Cultivating a reputation for treating customers fairly with machine pricing, parts pricing, high quality equipment, and on time deliveries. With Cleeremans reputation in mind, the new controls company is developing products along those lines. Building new products based on, off the shelf PLC components, the industry leading hydraulic controller, rugged scan heads, and easy to understand HMI.
Cleereman Industries Accu-Cut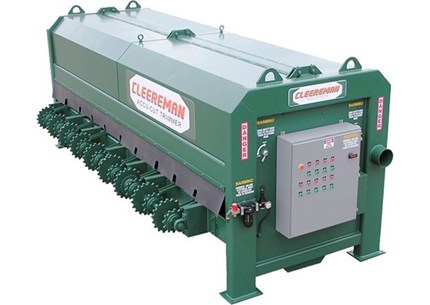 The Cleereman Accu-Cut Trimmer is fully enclosed and offers a modular design.
Cleereman Industries HD 852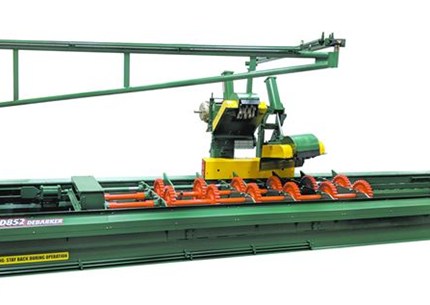 The new H.D. 852 Rosser-Head debarker is heavy duty and incorporates improvements to address as many of the weak points of other manufacturer's designs. Improvements like: Cast alloy steel bull wheels, 3 15/16" bull wheel shafts, Cleereman HD carriage wheels riding on heavy duty replaceable vertical tracks, proprietary balanced ambidextrous segmented aluminum head, Cleereman exclusive Fixed Head Design on Swell Reducing Head creates the perfect profile, remote machine grease plate, comfortable operators booth with Cleereman exclusive Palm Flat Joystick controls mounted into a deluxe armrest joystick seat, Touchscreen-Diagnostic Control System for easy trouble shooting of machine. Fact is, Rosserhead debarkers haven't changed in over 50 years – until now. Such is the trust Cleereman owners hold for the company that the first Cleereman H.D. 852 Rosser-Head debarker was sold before it even existed in a blueprint.
Cleereman Industries LP420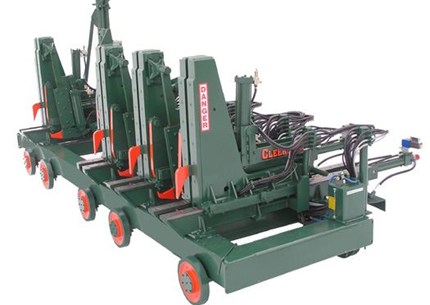 The Model LP420 sawmill carriage is designed for operations that require heavy-duty equipment, but don't want to pull extra weight. This energy efficient workhorse is engineered to stand up to the punishment of a high production mill. Several options are available to meet your requirements for layout, production, log and cant turning, and maintenance.
Cleereman Industries Std 36 and 42 Bar Turner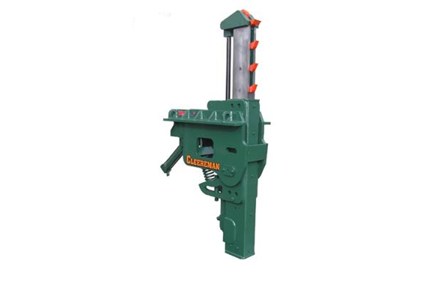 The Cleereman Heavy Duty Bar Turners were designed to last the test of time, provide quick log turning and eliminate costly downtime in an area that is not always easy to access. Built with high quality components for extreme applications.
Cleereman Industries Cornerless Control Booth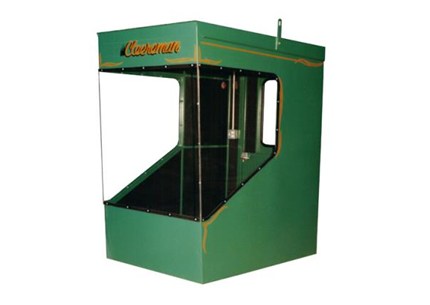 The Cleereman Cornerless Sawyers booths combine comfort, sound proofing and exceptional visibility to allow operators to be more efficient and productive. The cornerless design eliminates the blind spots found in other cabs giving the operator a clearer, safer view of the work being done.
Cleereman Industries 75 HP Hydrostatic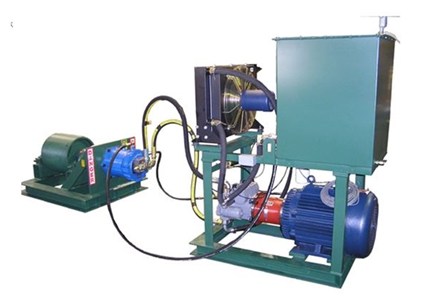 The Model 75 HP Hydrostatic carriage drive provides excellent carriage control and great adjustability. The drive is controlled by an electronic joystick which eliminates any hydraulic valves or hoses in the sawyer's cab. A programmable pump control package allows the sawyer to easily set the feed rates in both directions to tune the drive for his individual preference. The hydrostatic pump is very efficient and is only moving oil when needed. Like all Cleereman equipment, this feed is designed and built to be easy to maintain and provide years of trouble free operation. This drive provides excellent control when used with small to midsized carriages.
Cleereman Industries Lumber Pro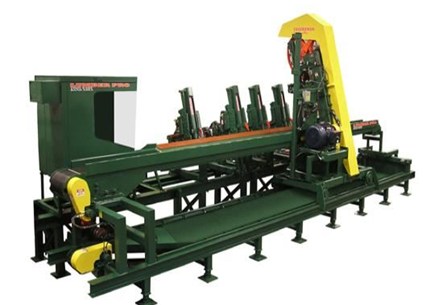 Lumber Pro Thin Kerf Band Mill The latest innovation from Cleereman Industries. This all inclusive, installer friendly system can be easily installed and cutting high grade lumber in just a few days.
Cleereman Industries LP380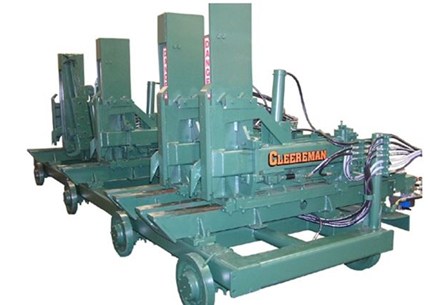 The Cleereman Model LP380 linear positioning carriage has become a popular upgrade for set-shaft carriage owners. Quick, accurate knee control and smooth tapering will pay off immediately through increased production and yield.
Cleereman Industries Circle Saw Husk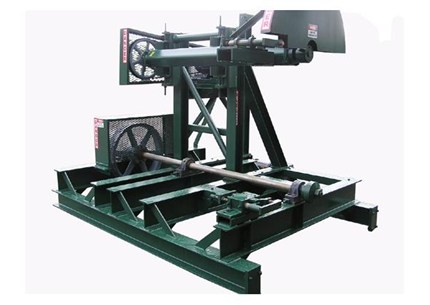 The Cleereman Circle saw husk assembly has been designed for optimum strength rigidity and accuracy. Custom built using quality structural components to meet any mill application. These husks can be designed to accommodate two and three bearing Arbors, Saw Guides, Top Saws, Vertical Edgers, Cab Mounts, Off Bearing Belts, Electric Motors or any other power source.
Cleereman Industries 50 HP Hydraulic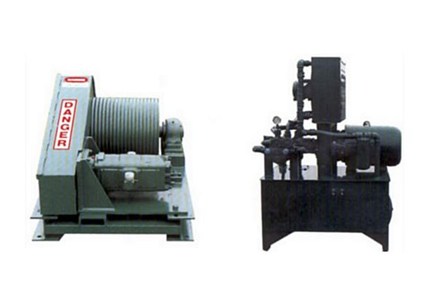 The Model 50 HP Hydraulic carriage drive combines a simple design with quality components to provide years of trouble free operation and good carriage control. The drive package includes an easy to mount drum package, a free standing hydraulic power unit and a remote mounted hydraulic joystick and telescoping stand to make it easy to install in any existing mill. This drive provides excellent control when used with small to midsized carriages.