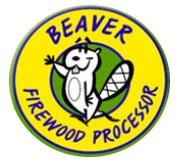 Wood Beaver
715-428-2000
At Wood Beaver Forestry you will get more than a machine. We are committed to serving you, and we are proud of the organization we've built to accomplish that mission. We are like the local guy down the street when it comes to sales and service. We know you are making a considerable purchase and we are happy to help make that an easy one for you, now and down the road.
Firewood Processor
Viewing Page 1 of 1
Wood-Beaver Lil Beaver 13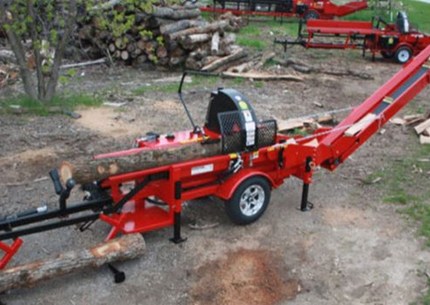 This unit is extremely powerful!! It boasts a Kohler 440 or optional Honda GX 390 gas motor. A 3 1/2" bore 2 1/2" rod specifically designed, engineered, and welded hydraulic cylinder with a 25 3/8" stroke and regenerative system for fast splitting, hydraulic saw, 2/4 way adjustable wedge.
Wood-Beaver Lil Beaver 16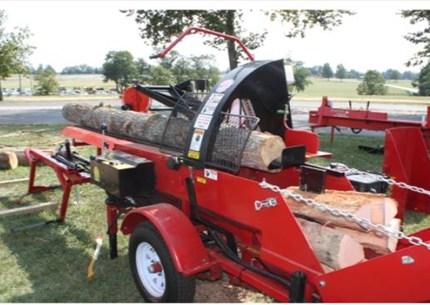 The Lil Beaver 16 Firewood Processor the most economical and perfect machine for getting your firewood business off the ground. Highly mobile and designed with the homeowner, farmer, or contract firewood producer in mind. This "one" operator machine will quickly and efficiently cut and split logs up to 17+" in diameter and 12'+ long at a rate of 1+ full cords per hour. This unit is extremely powerful!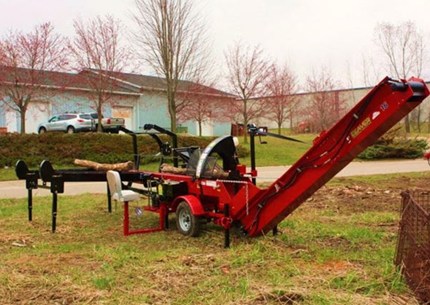 The Model 18 is quickly becoming our most popular machine – a real work horse (or rather, beaver!). Capable of doing 2 + cords per hour with good size wood, it's fast and efficient. With our proprietary Super Split regenerative hydraulic system the splitter cycles at an incredible 4-4.5 seconds!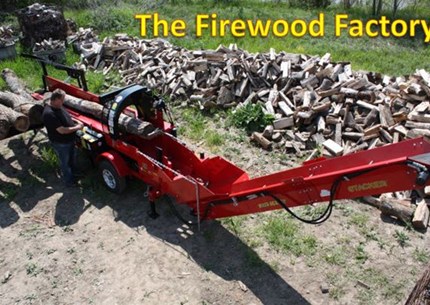 All NEW Model 18 BAB (Bad A Beaver)- Kohler CH1000/Tandem 10 & 19 GPM pumps replaces 16 BAB - a little bigger and a little badder Standard with your choice of Log lift or Dead deck, 10' 6" Live in feed, 7,100 RPM Parker VOAC hydraulic saw motor, 18" .404 Harvester bar and chain combo, Hydraulic EZ controls for the saw and wedge, 2/4 way axe edge wedge, 12' discharge conveyor.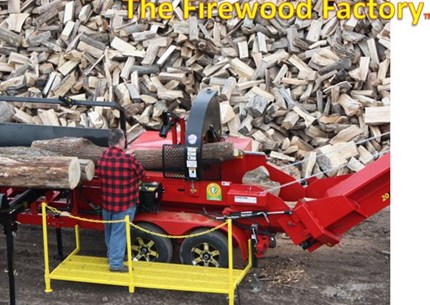 If you are looking for one Bad A Beaver, the model 20 is THE beast! Powered by a Kohler CH 1000 or Kubota 1505 engine and equipped with a Parker VOAC 7135 rpm saw, 404 18H 26" true harvester combination and backed by our "Super Split" Regenerative Dual Ram system, this BAB sends other processors home crying. This is by far the fastest cut/split combination on the market. A typical 10" hardwood log is cut in under 4 seconds and split in 3-4 seconds flat!