Newman Machine Company Inc.
336-273-8261
Over a century ago, in 1907, George F. Newman, the co-founder and first president of Newman Machine Company, had a far-sighted vision of the importance of machines in the lumber, millwork, and furniture industries. This vision led him to organize the company which today stands as a leader among manufacturers of woodworking machinery. We pride ourselves on 180 years of building cutting edge machinery for the wood and lumber industries. We cannot wait to help you with your projects!
Knife Grinder
Viewing Page 1 of 1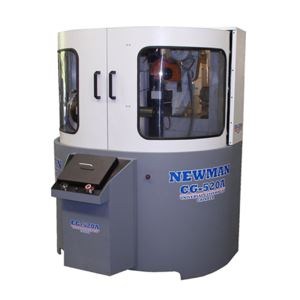 From the construction of the enclosure, heavy duty bearing rails for the sliding doors to the servo drive components, the CG-520A is built to provide quality grinding of all your cutterhead requirements in the most demanding environments.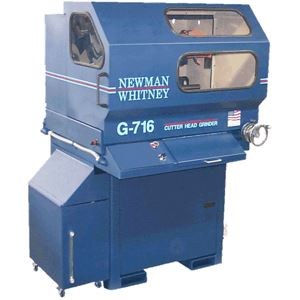 The G-716 Semi-automatic Cutterhead Grinder is used to sharpen 7" to 16" diameter eased edge, milled to pattern, and fingerjoint cutterheads. Worktable traversing is automatic and has adjustable stops. Cutterhead indexing is manual. Each knife is held against a positive stop while being ground.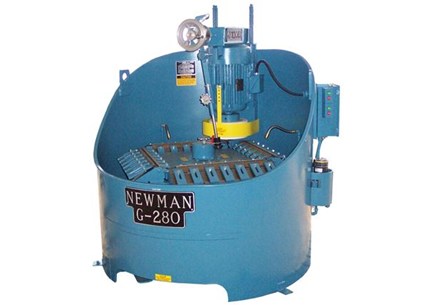 The Newman G-280 Rotary Knife Grinder is recommended for precision grinding of chipper, planer and other specialty knives that require making a straight pass across the face of the knife. The unique design of these grinders provides a rotating disc with four adjustable bars for grinding bevels from 25 to 40 degrees. It is also equipped with inside bars for grinding planer knives on a fixed 30 degree bevel. Various knife stacking features are available.