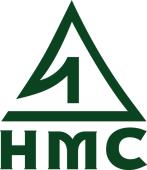 HMC Corporation
603-746-4691
HMC Corporation, located in Contoocook, NH manufactures and distributes high quality sawmill equipment for the forest products industry. Established in 1953, our focus is to offer equipment to lumber manufacturers that will improve quality and yield while improving efficiency.
Trim Saw
Viewing Page 1 of 1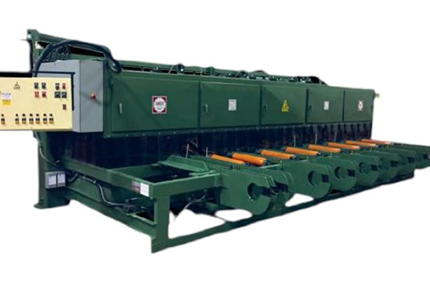 The HMC MDS50 Drop Saw Trimmer is ideal for mills that must end-trim material in a wide range of thicknesses. The main frame of the trimmer is a 12" x 12" x 1/2" wall tube that carries the weight of the saw ladders while also serving as a reservoir for the pneumatic system. As the saw ladders drop in front of the main tube, there is a no limitation on the length of the cutback that can be made. The HMC Trimmer is loaded with standard features to maximize your productivity and ensure safety. It is the best value available to sawmills today.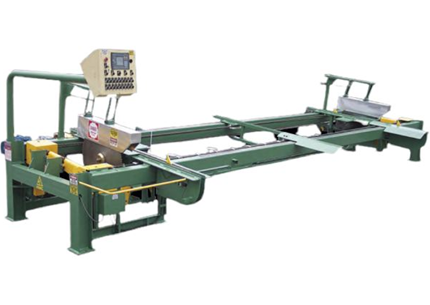 The HMC ET-10 Two Saw Trimmer is ideal for use in small to medium production mills for end trimming lumber, cants and ties up to 9" thick. The Trimmer features 30" diameter carbide saws powered by 10 HP TEFC arbor motors. The moveable saw strand and feed chains are hydraulically powered by a 5 HP integral power unit and tank. The ET-10 Trimmer comes complete with an operators console mounted on an adjustable stanchion with all start/stop buttons and push button setworks on 1" increments. Starters for saw motors and hydraulic power unit are fused and prewired.