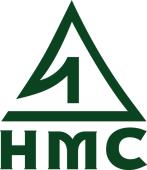 HMC Corporation
603-746-4691
HMC Corporation, located in Contoocook, NH manufactures and distributes high quality sawmill equipment for the forest products industry. Established in 1953, our focus is to offer equipment to lumber manufacturers that will improve quality and yield while improving efficiency.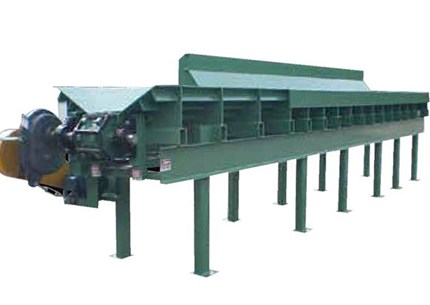 HMC Live Decks are available in two models. The LD30 is built for low to medium production applications while the heavy-duty LD40 is available for installations where larger logs are encountered. Both models are available with Debarker style Stop & Loaders or Stop & Loaders to the Carriage, with nose extensions. For Resaw or Gang Edger applications, Decks can be fitted with cant stops or lifting arms. Drives are sized to customer requirements in either electric or hydraulic depending on the Deck length, number of strands and dimension of material being conveyed.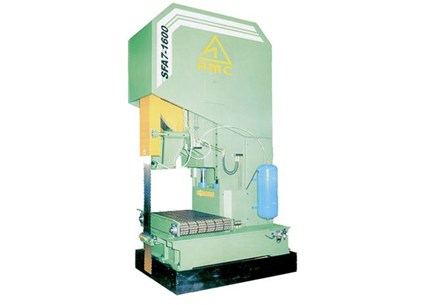 Pinheiro Band Mills are rugged and reliable. Our units are built to handle years of heavy use with minimum maintenance.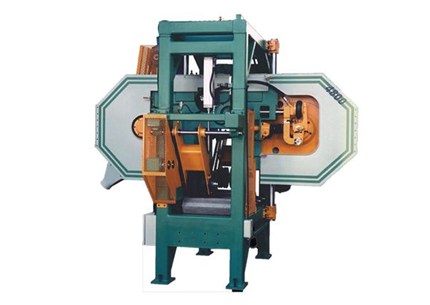 The HMC 4800 has it all - Check out this list of features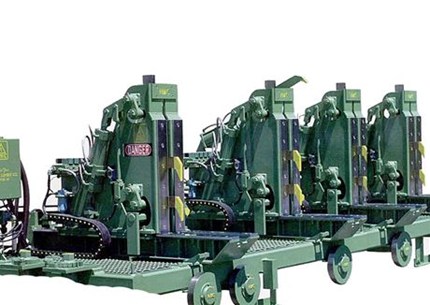 Our Carriages are designed for fast and firm dogging. They are rugged, reliable and cost effective. The AC-40 series is ideal for hardwood and softwood mills operating a standard or medium production. The AC-50 and AC-60 series are designed and built to produce high quality lumber under high production, heavy duty operation with maximum reliability.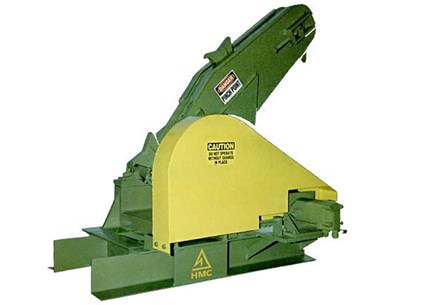 HMC Hydraulic Chain Turners are rugged production Turners designed for turn-down and turn-up operation. The Turner arm is constructed of a heavy side plate weldment, pivoting on pillow block bearings. A manual two-spool valve controls the hydraulic cylinder for arm movement and hydraulic motor chain rotation. Four models are available. The CT-11 and CT-40 are designed for standard production requirements, while the CT-12 and CT-50 are built for heavy-duty applications. The CT-40 and CT-50 Turners are constructed with dual bar cylinders, thus no pit is required for installation.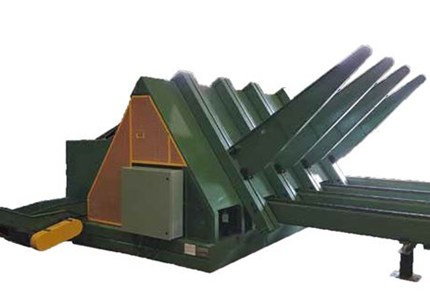 Built for breaking down packs of stickered or dead piled lumber. Designed for use in Planer Mills or Grading Lines, HMC Tilt Hoists are available in two models, the TH10 and the TH20. The TH10 is designed to handle packs up to 48" high and 48" wide with an optional pack width of 72". The heavy duty TH20 handles packs up to 66" high and 96" wide. All Tilt Hoists come complete with a built-in stick slide and Stick Conveyor. Starters and controls are included, and pre-wired at the factory prior to shipment to ensure fast on-site installation.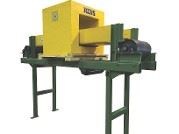 In mills where a Metal Detector is impractical, a Cant Metal Detector may be installed to search cants between primary and secondary breakdown.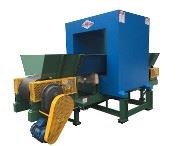 A Metal Detector is a must, especially in any mill running a Band Headrig or Band Resaw. The HMC Log Metal Detector is used in conjunction with the HMC Log Haul Conveyor to detect metal in logs before they reach the primary breakdown station.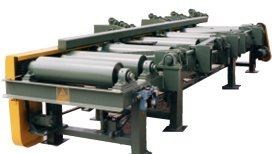 HMC's outstanding product line includes Resaw Infeed and Outfeed Rollcase Systems. These units are built to provide years of trouble-free operation with minimal maintenance.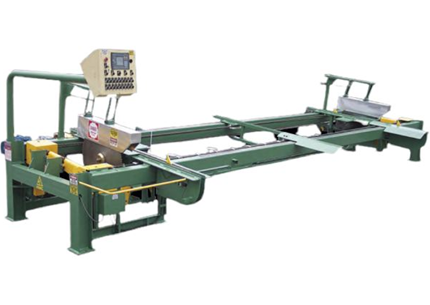 The HMC ET-10 Two Saw Trimmer is ideal for use in small to medium production mills for end trimming lumber, cants and ties up to 9" thick. The Trimmer features 30" diameter carbide saws powered by 10 HP TEFC arbor motors. The moveable saw strand and feed chains are hydraulically powered by a 5 HP integral power unit and tank. The ET-10 Trimmer comes complete with an operators console mounted on an adjustable stanchion with all start/stop buttons and push button setworks on 1" increments. Starters for saw motors and hydraulic power unit are fused and prewired.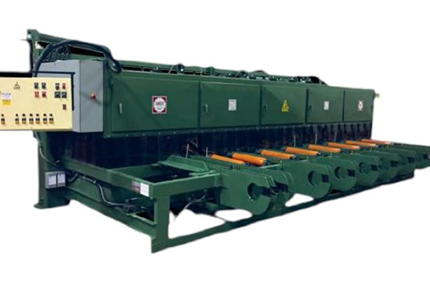 The HMC MDS50 Drop Saw Trimmer is ideal for mills that must end-trim material in a wide range of thicknesses. The main frame of the trimmer is a 12" x 12" x 1/2" wall tube that carries the weight of the saw ladders while also serving as a reservoir for the pneumatic system. As the saw ladders drop in front of the main tube, there is a no limitation on the length of the cutback that can be made. The HMC Trimmer is loaded with standard features to maximize your productivity and ensure safety. It is the best value available to sawmills today.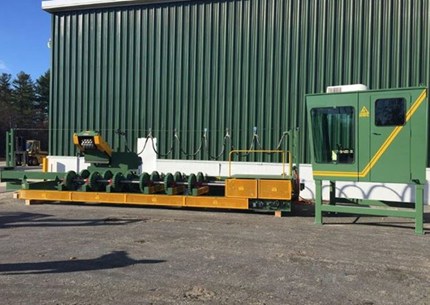 HMC is a pioneer in the development of Rosserhead Debarkers. Four models are available to suit most production environments with log diameter ranges 6-36", 7-42", 8-48", 10-54", and other sizes, depending upon the customer's requirements. These high-quality units feature a slant track design to eliminate log hangup and variable speed hydraulic controls for smooth and responsive log rotation and carriage control.