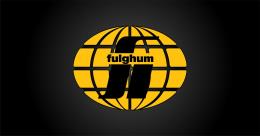 Fulghum Industries, Inc
478-252-5223
Fulghum Industries is a world leader in the forest products industry. We have grown from manufacturing a single Rosserhead Debarker for use in a Wadley, Georgia sawmill over fifty years ago, to now building entire woodyard systems for use in exotic places all over the world. If you need a single chipper knife or a complete woodyard system, Fulghum Industries is prepared to provide you with a complete solution to fit your needs.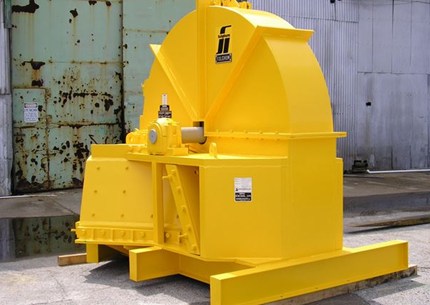 FULGHUM 84" SAWMILL CHIPPER, Horizonal or Vertical Feed Directions, along with Top, Bottom or Side Discharge with 22" Diameter Capacity.
Fulghum E-800 Rosserhead Debarker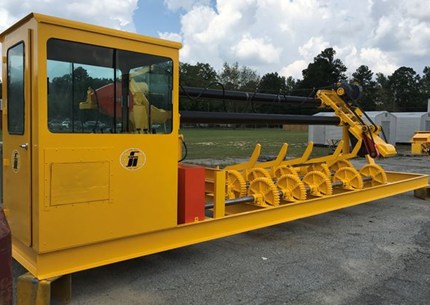 Fulghum's mill-tested Rosserhead debarkers set the industry standard for profitable service. With three Fulghum models of varying lengths to choose from as well as an optional all-weather control cab, mill owners are assured year around trouble free operation with higher productivity than ever. A Fulghum Rosserhead packs more debarking punch through its extra heavy steel fabrication and stronger motors. The head traverse, bullwheel rotation and kicker system are hydraulically powered by a 15 hp power pack. A powerful air cylinder raises and lowers the debarking head, precisely floating it over logs for near-perfect debarking performance. Fulghum provides a variety of debarking heads and will recommend the best unit for your wood source. Fulghum field representatives can aid in assembling, complete checkout and startup of your Rosserhead installation.
Fulghum 170ft Radial Log Crane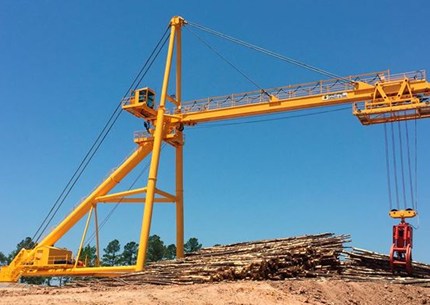 Fulghum has over 160 Log Cranes in operation worldwide. Fulghum Log handling cranes, now with six models to choose from, have become the new standard of American woodyards. Stronger than ever, these versatile machines have proven themselves with hundreds of thousands of hours of unloading, storing and deck feeding tree length logs for lumber and chip mills alike.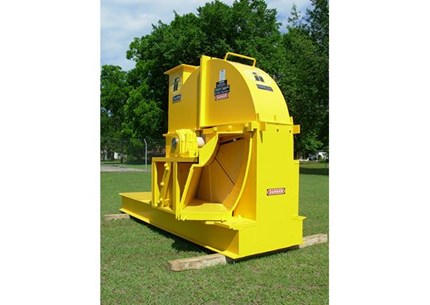 FULGHUM 60" SAWMILL CHIPPER, Horizonal or Vertical Feed Directions, along with Top, Bottom or Side Discharge with Extra Wide mouth (accepts 13.375in log / 34in slab)