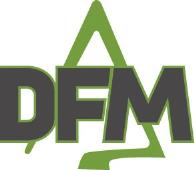 Dougherty Forestry Mfg
888-444-2218
A Family Company Dougherty Forestry Manufacturing is a family company financed, developed, and managed by the Dougherty family. What began as a simple solution to clear unwanted trees from their ancestral pastureland grew into the involvement of three generations of Dougherty's, and rapidly became the bestselling line of tree & brush cutters it is today. Dougherty Forestry's expansion and success can be attributed to the dedication of making quality high performance products. From the manufactu
Dougherty Forestry Mfg Compact Feller Buncher Head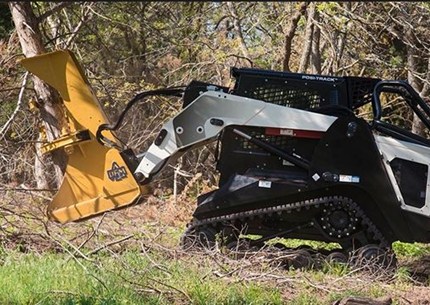 DFM'S compact feller buncher cuts up to a 16" tree and features the TS3 cutting system. The TS3 cutting system guarantees maximum productivity and a low operating cost. The Compact Feller Buncher CFB16 also comes with features that reduce maintenance like cushioned cylinders and 1.5" pivot pins. The CFB16's easy plug & play controls make this feller buncher ready for work upon delivery The Compact Feller Buncher is an excellent tool for forestry tree cutting where space is limited and vegetation needs to be preserved.
Dougherty Forestry Mfg Turbo Grapple TG74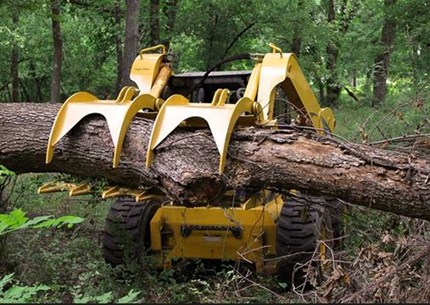 Turbo Saw™ Grapple Rakes are built smarter and tougher than the competition. Turbo Grapples feature hidden cylinders, a superior curl angle for maximum load, and two independent clamps to grab uneven loads. Grapple rakes can be used for many different applications. They are ideal for loading and piling brush and logs, and cleaning up light demolition debris. The Turbo Grapple Rake™ attachment will mount to any skid steer. It has superior features that make it ideal for construction, wood clearing, pasture reclamation as well as other industries. The Turbo Grapple Rake comes in a 74" size with 3/8" thick tines (TG74) and an 84" size with 1/2" thick tines (TG84).
Dougherty Forestry Mfg RT High Speed Saw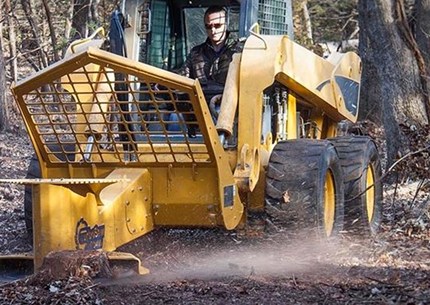 The RT Series models are geared for extreme environments and bundled with unique features. These high-speed tree saws have a hydraulically rotating head for limb trimming and a built-in 5 gallon spray tank with a hybrid herbicide/diesel capable sprayer pump. The RT Series Models also feature a long 7' reach, a V shield, a blade shield, and a pushing guard. More features and greater performance, the RT Series models are the ultimate land clearing tools. The Turbo Saw™ has the ability to keep cutting trees, brush, and limbs where others can't follow; any terrain or any type of wood, this attachment easily removes soft woods like Cedars or Cottonwoods as well as hard woods such as Mesquite, Scrub Oak, Chinese Tallow or Osage Orange. No limitations. Turbo Saw™ can remove small material as well as large brush, limbs, and trees. It can clear 8 times faster than shear type clippers, and Turbo Saw™ cuts below the ground. Turbo Saw™ not only maximizes performance over other brush cutters on the market, but it is safer and easier than shears, clippers, rotatory cutters, & chainsaws. Compare Turbo Saw™ products with any other skid cutters, tractor saws, excavator mowers, grapples, or skid steer hydraulic coolers on the market and see why Turbo Saw™ has so many satisfied customers.
Dougherty Forestry Mfg TM-60