C W Mill Equipment Co., Inc.
800-743-3491
CW Mill Manufactures HogZilla® Grinders, Hammermill Cutting & Grinding tools; ArmorHog ® Parts for RIGID Hammer Style Grinders, & DynaHog® Parts for SWING Hammer Style Grinders, and CW Kits: Automotive Installation Kits for Crankshaft-Driven Aftermarket Accessories such as Hydraulic Pumps, Generators, & Compressors for Special Use Vehicles.
CW Mill Hogzilla WC Series Diesel Power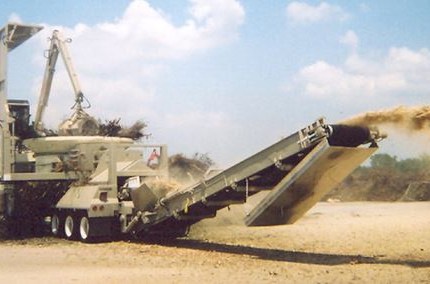 CWs commitment to providing the best industrial tub grinders carries through to the mid-sized WC series. We understand that grinding operations suited for a mid-sized grinder need the same performance & reliability that larger operations require. We went to extra effort to make sure that even though the WC series is less expensive than our larger models, they are still worthy of being called HogZilla Monster Tub Grinders.
CW Mill Hogzilla Horizontal HZL Series Diesel Power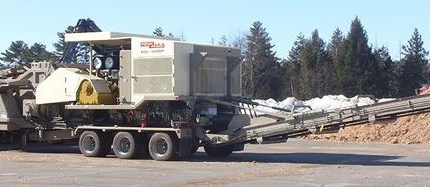 HogZilla® Horizontal (HZL) Series Grinders are designed to put CW Mill Equipment's long and successful experience in industrial grinders to work building the best horizontal wood grinder in the industry.
CW Mill Hogzilla TC Series Diesel Power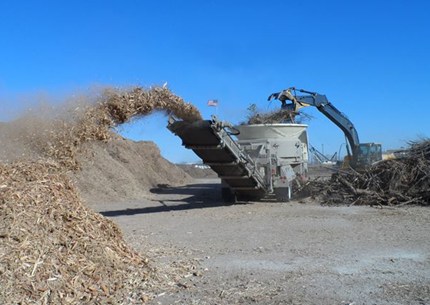 The most elite class of grinders on the market are HogZilla TC series tub grinders. The sole purpose of the HogZilla TC series is to reliably dominate the toughest grinding applications with the highest production rates. Created with the goal that all possible components should be the best and most rugged available, the TC series has earned its place at the top of the market.
CW Mill Hogzilla Electric Powered Grinders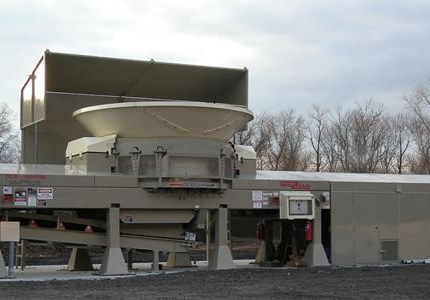 As the cost of diesel fuel has increased, electric powered wood grinders have become the grinder of choice for an increasing number of grinding professionals. Spanning over four decades, CW Mill Equipment Co., Inc. has been manufacturing electric powered grinders in addition to its diesel-powered units. CW's 800 HP Electric HogZilla TC-1564SE is what experienced buyers are looking for today with increased efficiency, reduced maintenance, massive construction, simplicity, and steady mill RPM generating amazing production from its 46? diameter, super-colossal, 12 pin, hammermill that has an 8-3/4? main shaft. Although CW offers many other sizes and configurations, the TC-1564SE models shown here are stationary units mounted onto a foundation. Since transportation restrictions are not a concern, we are able to build a heavier duty equipped 15' tub that is constructed from ½" thick steel. The tub floor is made of ¾" thick abrasion resistant steel, and the belly conveyor is 72? wide. Several thrown object restraint options are available, as well as a wide range of other options, including portability options for moving the grinder along with custom built motor controls enclosures. A HogZilla Electric Grinder will provide significant savings!
CW Mill Hogzilla HC Series Diesel Powered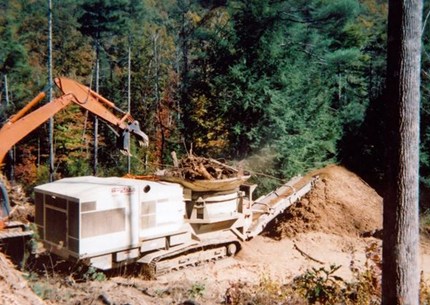 HC series tub grinders have top of the line standard features and innovations. The HC series grinders are manufactured with heavy-duty components for large-scale production while maintaining a low profile and a sleek design. CW offers 3 different models of the HC series grinders including self-loading and self-propelled track drive models. The HogZilla HC series have the ideal combination of features, portability, and large-scale production capabilities to meet all of the needs of large industrial grinding operations. The HC series are high production machines that exceed the capabilities of the largest machine offered by most other manufacturers. The HogZilla HC can be put up against any grinder on the market on price and performance. The HC series is standardly equipped with a Hydraulic Coupling fluid drive. This type of drive eliminates the common repair hassles of a dry clutch and protects the engine from torsional shock. As an improvement over the Hydraulic Fluid Coupling, HC grinders are often equipped with a Torque Converter at the request of the customer to gain the advantages of multiplied torque and load sensing engine RPM Management. Reference the TC Series information for more details regarding the benefits of a true Torque Converter drive.
CW Mill ArmorHog Rigid Hammer Grinder Parts/Service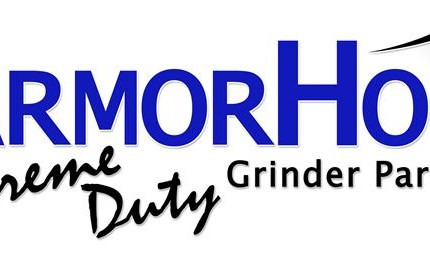 Battle-Ready Extreme Duty Grinder Parts. Built for Optimum Cutting Action, Long Life, and Affordable Pricing. Arm your Hog with ArmorHog® Quality Parts for Your Rigid Hammer Style Tub Grinder, Horizontal Grinder, and Other Hammermill Applications. SERVICING ALL BRANDS OF GRINDERS with over 4 Decades of Experience. Your investment deserves the Best! Whether it is a HogZilla or another grinder brand, our service department can help you get back up and running. CW Mill Equipment can provide you with all types of grinder repair & service. From preventive maintenance to diagnostics and field repair, CW's skilled technicians will provide quality work & attend to your needs. Whatever your needs, we will do the work for you at your location or in our shop. With the capability to completely remanufacture a machine, we can handle it all.
CW Mill DynaHog Swing Hammer Grinder Parts/Service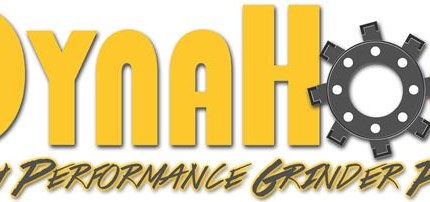 DynaHog® High Performance Grinder Parts are for your Swing Hammer Style Tub Grinder, Horizontal Grinder, & other Hammermill Applications. Quality Hammermill Screens, Hammers, Other Parts and Grinder Service for Jones, Haybuster, WHO, & Other Brands. CW Technicians are experienced and knowledgeable of most grinder brands and models including tub grinders and horizontal end-feed grinders. CW Mill provides repair and maintenance service for all brands and styles of grinding machinery including Hammer Mill Systems, Conveyors, Electrical Systems, Diesel Power Systems, Hydraulic Systems, Rotor Balancing, Troubleshooting, and Diagnostics. CW Mill has indoor service bays large enough to accommodate the largest of grinders that can be brought to Sabetha, KS, and a fleet of well-equipped service trucks is also available for remote field service anywhere in the continental United States with technicians who are also able to travel by air for fast arrival & for requirements outside of the continental U.S. CW is experienced with complete machine rebuild renovations and retrofit reconfigurations of machines such as electric motor drive conversions, mill rotor replacement, radiator pre-cleaner additions, and other machine modernization improvements.
CW Mill Hogzilla Tire Grinding/Processing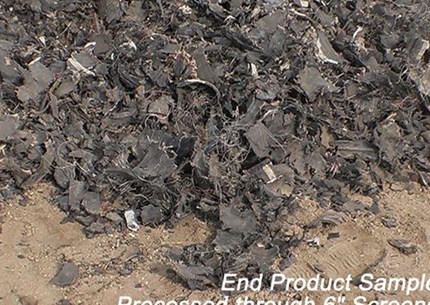 Your new or existing HogZilla tub grinder can be equipped with a tire-processing package as a bolt-in option. A HogZilla tub grinder can be used to prepare large quantities of tires for disposal in one quick and easy pass. This machine can also be used as a high production primary shredder in recycling processes. Whether you plan to process 100% tires with no intention of grinding wood or 100% wood with an interest in possibly doing a few tire jobs on the side, a HogZilla tub grinder with a tire processing attachment is a great investment. Not only will it do a great job of processing your necessary wood or tire applications, it will allow flexibility to switch when needed. Methods of smaller material sizing and metal separation are available to further refine the material. Depending upon exact product specifications, additional equipment may be required. Contact the factory for a process review. Production rates and ground product characteristics vary based on specific machine configurations and the type of tires being processed. In comparison to other tire processing machinery, a HogZilla tub grinder offers many advantages.