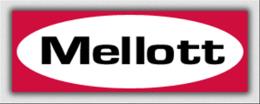 Mellott Manufacturing Co., Inc.
717-369-3125
---
Mellott Log Turners
Mellott Log Turners
The Mellott heavy duty log turners are designed to handle logs quickly and with ease. All our turners are ruggedly built to stand up to your most demanding applications. Visit our website for features, specifications and dimensions for Mellott log turners.
Model 8 Log Turner is designed to be a direct replacement for our Model 5 turner and is capable of turning both up and down.
Model 7 Log Turner is our heavy duty RC160 chain type turner. To allow for the best speed for turning it is specifically designed as a turn up or a turn down version.
Bar Turner is our heavy duty bar type turner offering speed and acurancy for increased production.
Optional hydraulic power units, Operators Seat with Proporitonal Joystick Controls.