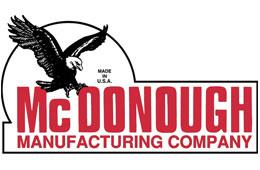 McDonough Manufacturing Co.
715-834-7755
---
McDonough Turn-Key Installation Services
McDonough Turn-Key Installation Services
Insure that your investment performs at peak efficiency by employing the professionals at McDonough to complete the job. The team at McDonough Manufacturing take pride in engineering, designing, manufacturing and installing the world's finest lumber handling systems. To accomplish this we start with one simple concept; no job is too large or too small. Every McDonough customer can rest assured that our entire team is ready and able to take your project from concept to installation whether it is a simple rollcase, run-around or complex lumber handling solution. The McDonough Team is uniquely qualified to assure that your next installation is completed on-time and on-budget. Before your next installation, call the professionals at McDonough, you'll be glad you did.