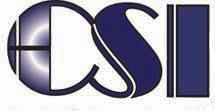 Crosscut Solutions, Inc
920-596-2330
---
Crosscut Solutions CS18P
Crosscut Solutions CS18P
The Crosscut Solutions CS18P Cut-Off Saw has a 7.5 HP TEFC motor standard in either 230 or 460 voltage. Heavy duty Pneumatic Cylinder with top and bottom pneumatic cusions. Reed switches used to confirm piston location. Arbor belts can be changed easily and quickly without disturbing the arbor or its bearings. Multiple cycle speeds available to meet any application needed. Comes with 110 volt control panel.
Heavy duty hold down adjustment
Heavy duty aluminum saw guard
Aluminum horizontal and backside Chipbreaker
Heavy duty frame made of 1/4" thick steel
Maintanence has easy access to the machine by either opening the top or removing the machine's rear panel
Heavy duty arbor weldment will stabilize the saw to produce a smooth and accurate cut.
Starter sized to be used with either 230 or 460 volt. A simple heater and wire connection change needed for voltage modification.
Specs
18" dia. w/1" bore
2" x 12", optional 4" x 8"
7.5 HP, TEFC, 230/460V /3/60
20/10 Amps
4" dia., 480 [email protected],500 fpm
2" x 8" w/1" dia. rod
27 1/2"
40" x 30" x 54 1/2"
780 lbs.