Trailer Parts For Sale
Viewing Page 1 of 1
3 Results Found
PREMIUM LISTINGS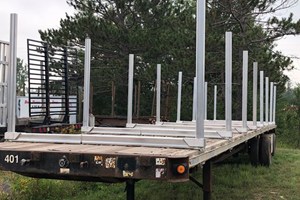 UPDATED DESIGN 2023! Easily adjust the width of these aluminum bunks to fit any trailer. Light weight and strong aluminum 6061 T6. These bunks weigh in at just 90lbs a piece. One person can take them apart and put them together in minutes. 1 bunk bottom and 2x 5' stakes for only $550. Can customize these to suit so let us know how we can help with your project!

STANDARD LISTINGS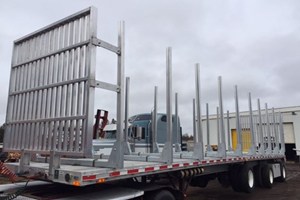 Complete 5 Bunk Kit with easily removable Aluminum Stakes and End Gates for Flatbed or Rail Trailers Kit includes: 10 Galvanized Bunk Bottoms, (20) Alum. 8' Stakes, Alum, Front and Rear Gates, Mounting Kit, $7,750 Galvanized Bunk Bottom w/(2) 8' Aluminum Stakes and Hardware $620 Alum. Stake 8'6..........$145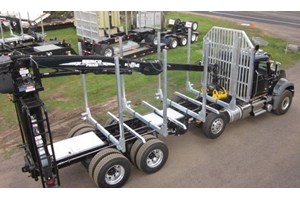 Complete Truck Bunk System Kit 4 Galv Bottoms w/Up To 9' Alum Stakes, Winches, Alum Front Rack Up To 9' Tall, Galv Low Grapple Carrier, 2 8' Alum Grapple Guards for in Between Bunks. Includes Mounting Lighter and Stronger!