Mellott Manufacturing Co., Inc.
717-369-3125

Mellott Manufacturing Co., Inc. produces rugged and reliable log and lumber handling equipment. Our products are manufactured in Mercersburg, Pennsylvania, USA. Mellott Manufacturing Co., Inc. has the capability to design and/or fabricate a wide variety of special conveyors and machines for the sawmill, pallet and woodworking industry. If you have a custom design in mind, Mellott is the right choice.
Mellott Conveyors Decks (Log Lumber) For Sale
Viewing Page 1 of 1
11 Results Found
STANDARD LISTINGS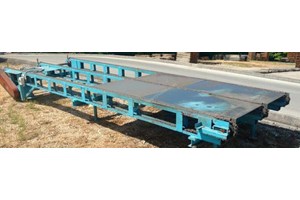 20' Long 72" center to center of outside chains. Overall length is 20' – 6" 3-Strand C55 Rooftop Chain 5 HP Drive This system was used as an outfeed deck for a gang rip.

Carolina Machinery Sales, Inc

704-288-1904 Mellott 24" x 26' Rollcase with Spiral section, 4' 4 Arm PopUp & 6' 3 Arm Pop Up has motor and drive.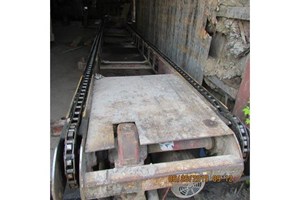 Item9458 – Mellott Waterfall Unscrambler 3 strand waterfall unscrambler. Electric drive. $5,500.00

Ozark Machinery Company

417-256-8178