McDonough Manufacturing Co.
715-834-7755

The most recognized provider of sawmill machinery solutions that increase the efficiencies of our customer's operations.
McDonough Band Mills (Wide) For Sale
Viewing Page 1 of 1
10 Results Found
PREMIUM LISTINGS McDonough 7' Band Head Rig, 17° Slant, Mechanical Strain, Completely Rebuilt by McDonough 2017, Sawing Lumber Daily. $85,000 641-722-3348


STANDARD LISTINGS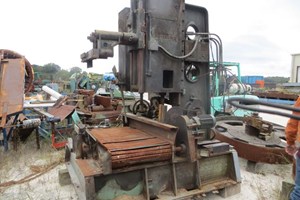 Approx 28 Acres Building is approx 150' x 100' Truck Scales Office Building Debarker McDonough double cut sawmill Edger Brewco Resaw Trim Saw Chipper/blowers/waste conveyors All electrical and controls Scragg Mill: The scragg was installed but never put into operation or ran with the rest of the mill. This mill has been shut down for approx 8 years. Seller is putting land and machinery together as a package. May be willing to separate the machinery from the land, but will sell all machinery as one group.

Carolina Machinery Sales, Inc

704-288-1904 54" Heavy duty McDonough movable horizontal band saw to saw logs in a stationary position. Band saw travels back and forth. COMPLETE MILL! To be removed by buyer. Price includes: log decks, HMC debarker, Cornell two saw board edger, 48" Morbark chip pack, saw sharping machines, electrical. OFFER AS-IS/WHERE-IS. NO WARRANTY.

MACHINERY INSTALLATION CO., INC. (M.I.C.I.)

336-269-2284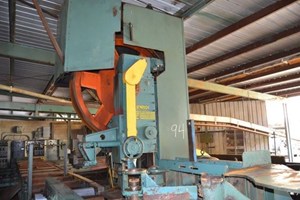 McDonough 6' Band Head Rig with Weight Strain, Line Bar,4x4 Cab 24" x 18' Infeed Rollcase, cant positioner, Controls & 36" 22' Outfeed Rollcase McDonough overhead traveling head sawmill. Presently set up to cut ties, but can easily extend the track to cut timbers. 54" wheels, 7-1/2" face, very little wear on wheels, 36" lift, 45" wide from guide to guide, and 75hp motor. 27'track long and 64" wide. For more information call Zach Kittrell 931-224-0699 priced at $125,000

Kittrell Sawmill Brokers and Appraisers

931-797-6284