Paul Bunyan Show held October 4-6, 2019 a Success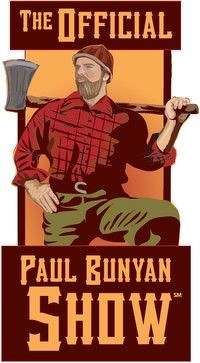 CAMBRIDGE, OHIO (October 16, 2019) – The 62nd running of the Paul Bunyan Show, one of the nation's largest and oldest forest industry trade shows has come to an end. The Official Paul Bunyan Show? has historically offered a unique opportunity for the timber industry and families to celebrate Ohio's forestry background and this year was no different.

Visitors to the event were able to visit with 167 exhibitors representing all facets of the timber industry. From chainsaws and small power equipment geared towards the landowner to equipment geared towards the professional logger and everything in between, it could be found at the show. The 3 - day event was attended by 12,532 people looking to purchase and learn about forestry equipment.

Established in 1957 and organized by the Ohio Forestry Association, Inc. (OFA), the Official Paul Bunyan Show? is believed to be the oldest forestry industry show of its kind in the eastern United States and annually attracts thousands of visitors from Ohio and surrounding states. The event's primary focus is to provide access to the current knowledge and technology of forestry products and industry which enhances the quality of life and market competitiveness of individuals, families, industries, and communities.

Visitors were able to enjoy the following activities and displays:
• Ohio State Lumberjack ChampionshipsSM
• International Lumberjack CompetitionSM
• Log Loader Competition
• Heavy Equipment Demonstrations
• Arborist Skills Clinics and Demonstrations
• Chainsaw Carvers
• Chainsaw Clinics and Demonstrations
• Grinders and Chippers Demonstrations
• Sawmill Demonstrations
• Wood Stoves
• Secondary Wood Products
• Lumberjack and Log Burling Entertainment
• Forest Industry Education and Seminars
• All of the Latest and Greatest Forest Industry Equipment, Supplies and Services.
• Wood Crafts
• Wood Auction
• Awesome Food
• Bobtail & Boom Truck Cruise In

The 2020 Show will be held October 2-4, 2020.