HDE Launches their New HQSK (High Quality Small Kiln) Line-Up that is the Perfect Fit!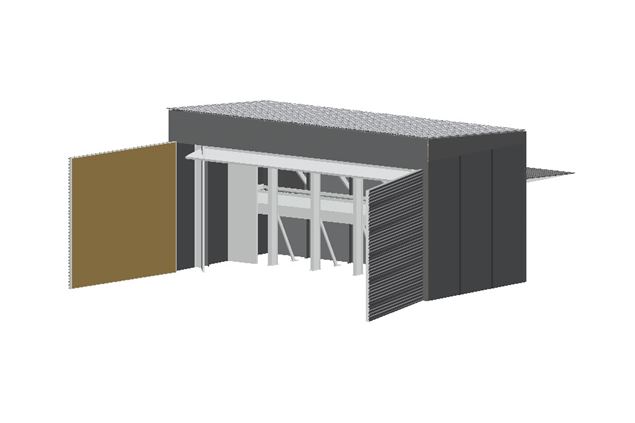 Portland, OR – Finally a small lumber drying system that is NOT a TOY! The new line of small kilns now available from HDE are perfect for high value custom orders, short runs of special stock, long lengths and the extremely popular and profitable thick stock for mantles and high-end table tops.

Available from 2,000 to 12,000 bf, the HQSK comes standard with options and features only found on the industry's top dry kilns, and never before on a small capacity custom unit. Features like: low maintenance, bolt together, all aluminum construction; a wide range of energy sources including low pressure steam, hot water, dehumidification and indirect gas fired; door designs and loading options to fit YOUR operation and product line including track and forklift loading, wing, lifting or sliding doors and optional hydraulic powered doors; variable speed drives, high efficiency adjustable pitch fans, accurate temperature and humidity control, internet connectivity, plus drying schedules for nearly every species on earth, make the new HQSK a rare breakthrough in kiln drying technology. Plus, when you install a new HQSK from Hildebrand Engineering you get Worldwide Experience and German Engineering that's BUILT IN AMERICA.