Firewood Automation Becomes the New Hakki Pilke Distributor for Upper Midwest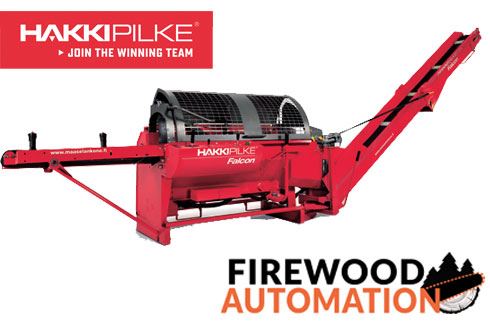 Irma, Wisconsin - Firewood Automation president, Don Liebelt, announced recently that Firewood Automation has become the new Hakki Pilke distributor and dealer for the upper Midwest region, including Wisconsin and adjoining states with expansion opportunities both west and south. Hakki Pilke is one of the world's leading manufacturers of high quality, compact, low cost and profitable firewood processing and handling machinery. The addition of Hakki Pilke will augment Firewood Automation's product line providing firewood splitters and processors for the homeowners and ranchers, specialty producers and high volume professionals alike.

For sales, service, parts or to inquire about dealer opportunities within the upper Midwest region Firewood Automation is your connection for Hakki Pilke Products! For more information, call Firewood Automation at 715-360-6292 or visit www.Firewood-Automation.com.