Barko Hydraulics Welcomes New Dealer: Ozark Machinery Company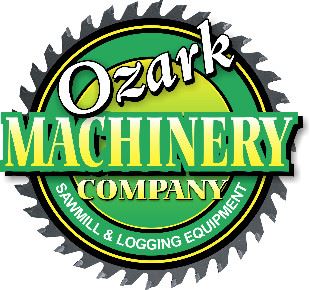 Superior, Wisconsin – Barko Hydraulics (Barko) is proud to announce the addition of Ozark Machinery Company (Ozark Machinery) in West Plains, Missouri as the company's newest dealer. Ozark Machinery has been an experienced logging and sawmill supplier since 1972, offering a wide range of new and used machinery, parts and technical service. Ozark Machinery will sell and support Barko's full line of forestry equipment for the state of Missouri, with emphasis on Barko's line of Utility Loaders.

"Ozark Machinery has served customers in the forest products industry for almost 50 years – that's an impressive legacy that Barko is proud to take part in," said Joel Larsen, Barko President. "Their longstanding history as a high-quality sales and support provider is a great opportunity for us and an honor for Barko to be a part of."

Ozark Machinery is backed by a strong team who have years of experience in the forestry industry. Their large inventory includes popular built-to-last brands to ensure they offer their customers high-quality solutions to get the job done right.

"For almost 50 years, we've worked hard to provide our customers with the highest quality products specifically built to meet their needs," said Jeff Barber, owner and president of Ozark Machinery. "We're proud to move forward with Barko as they have been a key player in the industry for many years."

About Barko Hydraulics
Barko Hydraulics, LLC (Barko) is a trusted developer, manufacturer and distributor of innovative heavy equipment solutions for the forestry, site prep and material handling industries. Based in Superior, Wisconsin, Barko is focused, responsive and committed to delivering products designed to help operators become more successful, comfortable and safe. Built tough and built to last since 1963, Barko's lineup includes knuckleboom loaders, grapples, harvesters, feller bunchers, processors, industrial wheeled tractors and more. For more information, visit www.barko.com.

Barko is an affiliate of The Heico Companies, a family owned business and parent holding company for a diverse portfolio of manufacturing, construction and industrial services businesses.

About Ozark Machinery Company
Ozark Machinery Company (Ozark Machinery) was founded in 1972 and has strived to provide the finest selection of logging and sawmill machinery and supplies available. Centrally located in West Plains, Missouri, Ozark Machinery's highly experienced team services customers complete needs for new and used machinery, parts and technical support. In addition to offering sales and product support for Barko forestry equipment, they are also a distributor for Cummins, HMC, Mellott Manufacturing, Multitek, and Simonds International. For more information, visit www.ozarkmachinery.net.