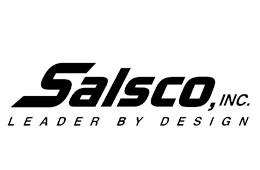 Salsco, Inc
800-872-5726
Since 1979 SALSCO, INC. has built its record on quality and service. SALSCO manufactures Shavings Equipment, Slab Chippers, Wood/Brush Chippers, (PTO and Engine Driven up to 18" capacity) among other products. SALSCO has built its reputation over the last 40 plus years, by listening to our customers. The entire SALSCO team takes pride in producing equipment that allows our customers to meet their needs.
Wood Chipper - Stationary
Viewing Page 1 of 1
Salsco SC12 SC18 Slab Chippers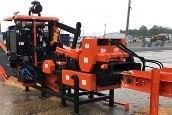 Upper and Lower Feed Rolls grip the wood to ensure a positive feed rate. This coupled with variable speed allows the operator to change particle size from a sawdust product to a biomass chip for outside furnaces. The SC-12 and the SC-18 Slab Chippers are sawdust producing machines designed to fit into a sawmill operation. It will process your slabs as they come off the mill into either Sawdust for livestock bedding or biomass material for outside chip burners, simply by changing the rate of feed. The top half of the SC-18 opens with a hydraulic lift system for easy access to the chip blades.