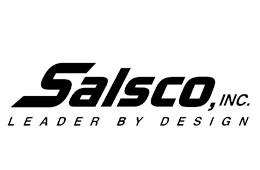 Salsco, Inc
800-872-5726
Since 1979 SALSCO, INC. has built its record on quality and service. SALSCO manufactures Shavings Equipment, Slab Chippers, Wood/Brush Chippers, (PTO and Engine Driven up to 18" capacity) among other products. SALSCO has built its reputation over the last 40 plus years, by listening to our customers. The entire SALSCO team takes pride in producing equipment that allows our customers to meet their needs.
Wood Chipper - Mobile
Viewing Page 1 of 1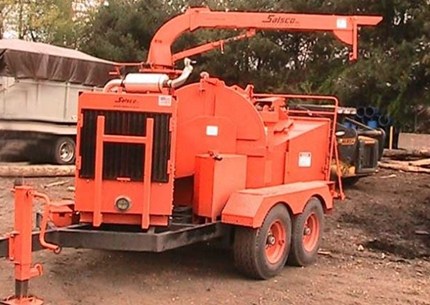 The Model 818 is a single feed roll unit with an 18" x 18" infeed opening. Designed for mountains of brush and large branches, this chipper feeds up to a rate of 65' per minute, and is almost impossible to keep up with. Horse power options range from 127HP - 140HP diesel engine packages with lockable engine enclosures. Live Hydraulics, 9,000 lb. Heavy Duty Jack, Dual 5,000 lb. Capacity Axles, Electric Brakes, Wide Tires, 360 Degree Exhaust Chute and Heavy Duty Fenders with Light Enclosures, are all part of the standard base unit. The Model 818 has dual reversible, sharpenable bed knives and utilizes 1/2" thick double sided chip blades. All tanks and boxes are lockable, and all tanks have drain plugs. OPTIONS ARE AS FOLLOWS: (Click on the Specification tab below to view the full specifications and all the options that are available.)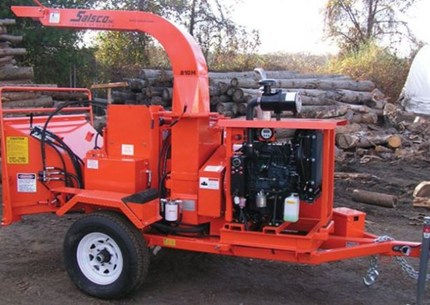 The 810M has an extra wide 18" infeed opening to handle huge amounts of brush with ease. The infeed handle has a full reverse, neutral, slow and fast speed and is easily accessible from either side of the infeed. Double bed knives, one horizontal and one vertical, are adjustable and sharpenable and provide excellent chipping power when processing vines, palmfronds and evergreens. Easy to operate & easy to maintain, this unit will provide years of dependable service.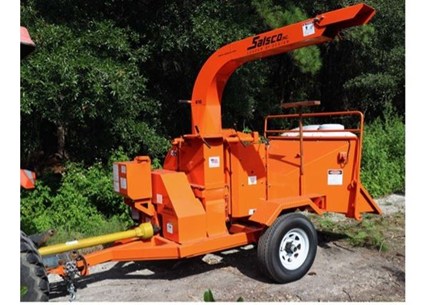 Salsco has the most extensive line of PTO Chippers on the market today. We offer 3-1/2", 4", 6", and 10" capacity options, Gravity Feed or Hydraulic Feed. All Salsco chippers, from the smallest to the largest, are built tough to withstand years of productive and reliable chipping. Optional Speed Sensing is available on all Hydraulic Feed units I-Match Quick Attach provides easy hook up and is a great time saver. Models 624PTO & 627PTO