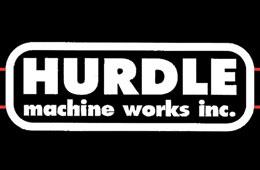 Hurdle Machine Works, Inc.
901-877-6251
---
Hurdle Two HB Tie Mill
Hurdle Two HB Tie Mill
Our time-tested 2, 3, or 4 headblock circle mill package is still the fastest, easiest, and most affordable way to start up a sawmill for your business. Each mill package includes the mill platform, husk, track, offbearer belt, carriage feed, log turner, log deck, cab, setworks, and carriage. Options include the patented Hurdle Vertical Edger, Top Saw, Cant Turners, Hammer Dog, Computer Setworks and more.
"1,300 Ties Per Day!"
Were tickled to death! Our family has run six Hurdle Mills since 1993. They have always been low maintenance and easy to run. Fact is any mill thats slingin 650-850 cross ties per day is a pretty darn good mill. After nineteen years running Hurdle Mills, the one thing I question is how theyre going to live up to their motto of Always Trying to Better the Best. I just dont see how theyre gonna make em any better!

Timmy, Tracy, Jimmy & Jeff Rose / Roses Sawmill
Savannah, TN

---
"7 to 8,000 Cross Ties Per Week!"
Weve run Hurdle sawmills for more than 30 years, matter of fact, we owned one of the very first mills Hurdle ever built. We currently own seven, with six in production. Five are 2 HB tie mills and one is a 3 HB mill for cutting 16 cypress lumber. Our five tie mills are producing 7-8,000 cross ties per week. Thats a lot of ties! The Hurdles heavy duty log turner, dogs and setworks are what keep us running day in day out and that is why well keep running Hurdle Mills for another 30 years.

Tony Hooper / Hooper Sawmill
Toone, TN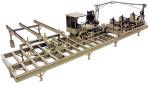 ---
You Get More for Less with a Hurdle Mill!
We bought my dads old mill in 2010 and started HBR Lumber,after three years logs were coming in faster than we could saw them, we knew we needed a new mill to increase production. Having grown up with an old O1 and run other mills I knew what we needed, so I lookedat other mills and got quotes and that made the decisioneasy we simply got more with the Hurdle for less money we installed the first 3HB Vertical Edger mill in just two days, the third day we cut a trailer load of lumber by 2PM! We were so pleased with our first Hurdle that when the time came to add a 2HB mill for short logs in April of 2014,we didnt shop we simply called Hurdle!

John, Kristy, John Henry, Brooke & Ryan Dowlen / HBR Lumber
Cedar Hill, TN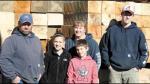 ---