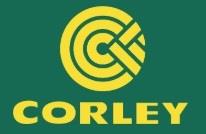 Corley Manufacturing Co., Inc.
423-698-0284
---
Corley Straight Line Tilted
Corley Straight Line Tilted
Take your carriage to the next level with our 17-degree tilted arrangement. Our proven design results in more saw lines per hour, faster loading and turning, and improved downstream lumber handling. Corley's exclusive straight line dogging system assures you of superior dogging, easy maintenance, and optimum performance.
Openings up to 60in
8in x 6in x 1/2in wall tubular frame, stress relieved and machined
Knees and base are stress relieved and fully machined
Reversible and chromed log wear plates
5in dogging cylinders
T-1 dog bits
Brownsville Turners
Cant Kickers
Automatic Cinch Back
Automatic Lubrication
16in trucks with double tapered roller bearings
104 pound rail
Lewis Controls optimization and controls are available on all Corley carriages.