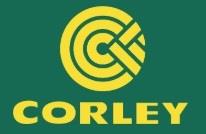 Corley Manufacturing Co., Inc.
423-698-0284
---
Corley Straight Line Flat
Corley Straight Line Flat
Available in openings up to 60?, Corley offers 3 carriage models to meet the requirements of a wide range of mills. Carriage weights range from 10,000 pounds to over 20,000 pounds. Heavy Duty Straight Line and Standard Straight Line carriages are available in both linear positioner and rack and pinion arrangements. The Super Straight Line model is available in linear positioner arrangement only.
Three models – Standard Straight Line, Heavy Duty Straight Line, and Super Straight Line
Superior Straight Line Dogging Design
Dogs are supported by double columns
Ductile iron columns for more strength and life
No pivot points on the dogging arrangement
Valve bank mounted on each knee to minimize hosing
Easy and quick maintenance
Reversible chrome plated log wear plates
Independent knee guides are not subject to log wear
Full length Nylatron wear strips
Rugged 1/2? wall tubular frame with full length rear rub rail
Machined base, knee, and axle weldments assure accuracy
Pantograph arms, stands, wiring and hose
Carriage rail, machined flat and "V"