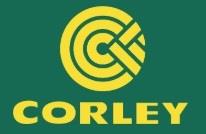 Corley Manufacturing Co., Inc.
423-698-0284
---
Corley Board Edgers
Corley Board Edgers
Corley manufactures a complete line of conventional board edgers and outfeed tailing devices. Available in 5? and 6? depths of cut and widths from 36? to 60?, Corley has the knowledge and experience to assist you in choosing the right edger for your sawmill.
Available in 2, 3, and 4 saw arrangements.
Built in Laser Light mounting for positive tracking of lasers with saws.
Piloted flange bearings on the arbor, feed rolls and press rolls for permanent alignment.
Ball bearing saw collars and sliding shift rods ensure positive saw positioning.
Wide variety of saw shifts available including linear positioners for fixed and random width settings, brake motor control for random width settings only stacked air sets.
Model E-538
5 1/2" Max. Cut
36" Width
5/8" Side Plates
2 7/16" Arbor
Outboard Brg.
Built in Drive Mount
(2) 5 9/16" Press Rolls
Manual Roll Lift
Model E-648
6 1/2" Max. Cut
48" Width
3/4" Side Plates
2 15/16" Arbor
Outboard Brg.
Built in Drive Mount
(2) 6 5/8" Press Rolls
Air Roll Lift
Model EH-648
6 1/2" Max. Cut
48" Width
3/4" Side Plates
3 7/16" Arbor
Outboard Brg.
Built in Drive Mount
(2) 6 5/8" Press Rolls
Air Roll Lift
Model EH-660
6 1/2" Max. Cut
60" Width
1" Side Plates
3 15/16" Arbor
Outboard Brg.
Built in Drive Mount
(2) 8 5/8" Press Rolls
Air Roll Lift