Sawmill Hydraulics, Inc.
800-245-2448
309-245-2448

Sawmill Hydraulics Manufactures Carriages, Scragg Mills, Log Turners, Double End Trimmers, Computerized Setworks, Feeds, Edgers, Resaw Systems, Rollcases, Belts, Decks and a wide variety of other sawmill equipment.
Viewing Page 1 of 1
4 Results Found

Sawmill-Hydraulics-Inc
800-245-2448
309-245-2448 Baker Cutup Line – 4 Saws, with infeed deck outfeed rolls and controls. Excellent shape. Can be seen running.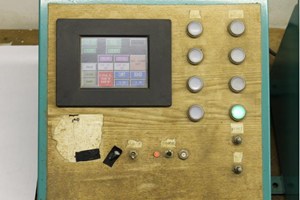 Short Log Scragg – Includes debarker, log cut up line and bandsaw outfeed. Can handle up to a 60" Long log. Mill in excellent shape.