Multitek North America, Inc
800-243-5438
800-243-5438

25 years as manufacturer of firewood processors. Firewood processors models in 25hp to 125hp. Options: Packaged firewood splitter head to 16 way splits, heat w/air comfort cabs, pilot operated joystick controls, short log deck arms, deck extensions and more. Firewood Tumblers, conveyors and also Wood Beaver Equipment.
Viewing Page 1 of 1
9 Results Found

Multitek-North-America-Inc
800-243-5438
800-243-5438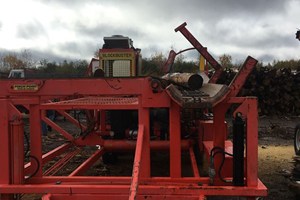 BLOCKBUSTER 22-22. THIS UNIT HAS BEEN GONE THOUGH AND READY TO CUT WOOD. KUBOTA DIESEL ENGINE, CAB A/C HYDRAULIC FOLDING LIVE DECK, SELF LEVELING CYLINDERS, 8 WAY WEDGE.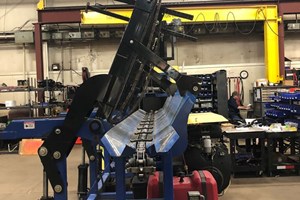 2015 DYNA SC-15, KOHLER GAS ENGINE, 1066 HOURS, HYDRAULIC FOLDING LIVE DECK, 14FT CONVEYOR, 4 AND 6 WAY WEDGES. 2011 MULTITEK 1610EZ, GAS ENGINE, 2 STRAND HYDRAULIC LIVE DECK ATTACHED CONVEYOR, REALLY NICE WELL TAKEN CARE OF USED MACHINE. THIS UNIT HAS BEEN THOUGH THE SHOP AND IS READY TO GO TO WORK. 2006 Multitek 2040XP2 Bar and Chain. Super clean well maintained bar and chain unit. Lower hour unit, John Deere diesel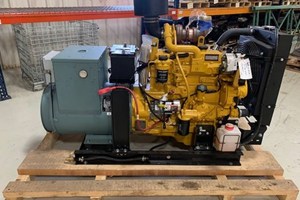 Multitek 40KW Generators: 40KW 3-phase 240 volt generators (8 available). All have approximately 27 hours of testing. These are new units available for $16,000 each. VERY HARD FIND! 2015 1620SS WITH ONLY 211 HOURS. KUBOTA 44HP DIESEL ENGINE AND A 6 WAY WEDGE.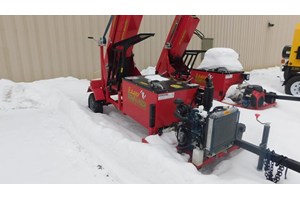 Eager Beaver 20 high speed splitter with 12' attached conveyor. This is the splitter that dominated the firewood shootout at Paul Bunyan in 2018. Literally 33% faster than second place and less than half the time of third. Comes with full warranty. $18,500 takes it away. We are only calling this one a demo because it has 15 hours on the clock.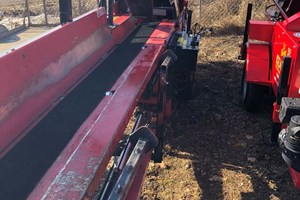 WOOD BEAVER LIL16, HONDA ENGINE, LOG LIFT, 4 WAY WEDGE AND A NEW 12FT ATTACHED CONVEYOR. THIS UNIT HAS BEEN THOUGH THE SHOP AND IS READY TO GO TO WORK FOR YOU.